Iraq War is the Real Issue in Tuesday's Connecticut Primary Battle: Prof. Ken Bode
August 7, 2006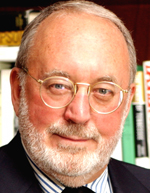 August 7, 2006, Greencastle, Ind. - "In my collection of political buttons, there is one from 1970," begins Ken Bode's weekly op-ed. "It says simply, 'Vote to End the War.'" Writing in the Indianapolis Star, DePauw's Eugene S. Pulliam Distinguished Visiting Professor of Journalism continues, "'Vote to End the War' is the core message of insurgent Ned Lamont, who goes against three-term Sen. Joe Lieberman in Tuesday's Democratic primary in Connecticut. This is the closest America will come this year to a clear referendum on the war in Iraq."
Calling Lieberman "a cozy ally of President Bush on Iraq policy," Dr. Bode says the senator also helped the White House "shred the 'quaint' Geneva Conventions. Lieberman has given cover to Bush on all issues involving Iraq."
Lamont, on the other hand, "favors setting a timetable for withdrawal.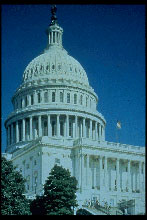 Lieberman shrugs off that idea as 'dumb.' In so many ways the senator reveals his irritation at the situation and his belief that renomination should be an entitlement, like a lifetime peerage," observes Bode, former senior political analyst for CNN.
"Many are trying to make this election into something it is not," asserts the professor. "Lieberman's fate is not a 'test case for muscular internationalism in the Democratic Party,' as the Weekly Standard put it. It is not a triumph for the 'net heads,' the left wing of the blogosphere, as many have said, nor an emergent battle between the party's grass-roots and its establishment."
With a poll showing two-thirds of Connecticut voters, including Republicans, oppose the war in Iraq, Bode states, "It's really much more simple. Every vote Ned Lamont gets, except maybe his mother's, will be a vote against the war, Bush's policies and Lieberman'

s collaboration.'"
The complete column is available at College News.org.
In his previous editorial, Ken Bode examined the international media coverage that Greencastle's "great consonant caper" generated and what it says about the state of journalism. Read more in this previous story.
Source: Indianapolis Star
Back