Business Week List of 'Books That Matter' Includes Work Co-Authored by Al Ries '50
August 7, 2006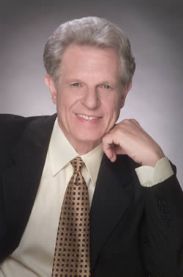 August 7, 2006, Greencastle, Ind. - The 22 Immutable Laws of Branding, co-authored by 1950 DePauw University graduate Al Ries, is on Business Week's list of "Books That Matter." The publication notes, "We asked entrepreneurs which books were most influential in helping them build their companies. The result: Our summer reading list."
Dan Thralow, CEO of Thralow Inc., says The 22 Immutable Laws, by Ries and Jack Trout, "By far... has affected me the most. This book gets right to the heart of the issue of branding, which is simply staying focused. I've got a ton of ideas, but until I read this I didn't know how to focus and stay focused."
Access the article at the magazine's Web site.
Al Ries is chairman of Ries & Ries, an Atlanta-based marketing strategy firm. He has authored or co-authored eleven books on marketing including Positioning: The Battle for Your Mind, Marketing Warfare, Focus, The Fall of Advertising & the Rise of PR, and his latest, The Origin of Brands. Ries consults Fortune 500 companies, leads seminars around the world and writes a monthly
column for AdAge.com. A former president of the Association of Industrial Advertisers (now the Business Marketing Association) and the Advertising Club of New York, Ries was named by PR Week magazine as one of the 100 most influential public relations people of the 20th century.
A mathematics major at DePauw, Al Ries received an Alumni Citation from his alma mater in 1989. Read more about him here.
Back