Starbucks Chooses Mitch Albom -- at DePauw November 13 -- to Launch New Book Program
August 8, 2006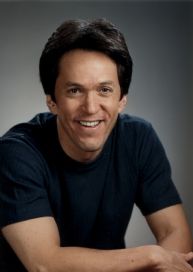 August 8, 2006, Greencastle, Ind. - "With a new novel coming out in September, Mitch Albom, author of Tuesdays with Morrie and The Five People You Meet in Heaven, is getting a heavy push from Starbucks," begins a story in today's New York Times. The newspaper reports that the coffee chain "has selected For One More Day, Mr. Albom's second novel, as the first title it will feature in its new book program." Albom will come to DePauw University and present an Ubben Lecture on his latest work November 13.
Motoko Rich writes, "Starbucks will donate $1 per copy sold -- and a minimum of $50,000 -- to Jumpstart, a nonprofit education group that works with at-risk preschoolers on literacy matters ... Ken Lombard, president of Starbucks Entertainment, said the company had 'numerous' discussions with publishers eager for their books to be selected for a marketing push at Starbucks. He said Mr. Albom shared the company's 'commitment to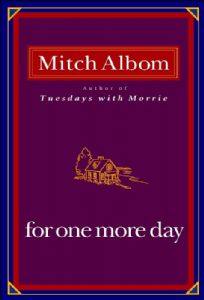 discussions about reading and literacy.'"
The Times points out, "Starbucks will certainly not be introducing an unknown with Mr. Albom. His memoir Tuesdays with Morrie spent 206 weeks on the New York Times hardcover nonfiction best-seller list and an additional 157 weeks on the paperback list. This Sunday, it will be No. 9 on the paperback list. Mr. Albom's ... The Five People You Meet in Heaven sold six million copies in hardcover and spent 101 weeks on the New York Times hardcover fiction best-seller list."
Read the complete story at the newspaper's Web site (a free registration may be required).
Learn more about Mitch Albom's November 13 appearance at DePauw -- where For One More Day will be available for purchase and to be signed by the author -- in this previous article. The Timothy and Sharon Ubben Lecture Series will also
welcome Harvard scientist and author E.O. Wilson on November 8.
Last week, Jim Alling -- president of Starbucks USA, board member of Jumpstart and 1983 graduate of DePauw,. announced the start of Jumpstart's Read for the Record Campaign. The program, with Starbucks as a partner, is designed to promote quality early education by encouraging adults to read to children. It also has the support of First Lady Laura Bush and Today show host, Matt Lauer. An article from August 1 can be accessed by clicking here.
Back