Jim Ibbotson '69 Discusses Life After the Nitty Gritty Dirt Band
August 10, 2006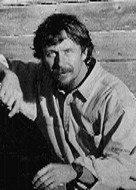 August 10, 2006, Greencastle, Ind. - "Jim Ibbotson spent nearly four decades playing for the Nitty Gritty Dirt Band, a country rock outfit that enjoyed national fame," begins a profile of the 1969 DePauw University graduate in the Colorado Springs Independent. "Their most well-known single, a cover of Jerry Jeff Walker's Mr. Bojangles, made Billboard's Top 10 in 1971. They also won a Grammy for the best country vocal performance in 1989."
Ibbotson tells the newspaper that he and his bandmates were "closer than brothers." Jeanine Stewart writes, "But when life on the road wore old about two years ago, Ibbotson started performing solo. Now he revels in the freedom to follow his whims during shows. In a concert a couple weeks ago, he performed for twice as long as planned, citing a 'magical' vibe. And he believes strongly in the importance of playing fresh material."
Ibbotson elaborates: "In the Bible, it says 'Sing unto the Lord a new song,' not 'Play your greatest hits over and over again.'"
Access the column by clicking here.
Jimmy Ibbotson recently signed to a new label, Tree Leaf Music. Read more in this previous story.
Back