Texas Newspaper's Analysis of Post 9/11 Entertainment Quotes Prof. Kevin Howley
August 13, 2006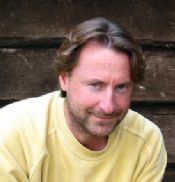 August 13, 2006, Greencastle, Ind. - "What was more striking, if more subtle, than individual celebrity response, was television's institutional response," says Kevin Howley, associate professor of communication at DePauw University, of the days that followed the attacks on America of September 11, 2001. In Texas' Austin American-Statesman, Dr. Howley continues, "Recall that advertising disappeared from the nation's airwaves in the hours and days following the attacks. Artists, cultural producers, and the media industries did an admirable job of keeping the tone respectful."
Howley is quoted in a story "From crying on the Daily Show to Living With War: Entertainment tracked the nation's mood in the years after Sept. 11." Joe Gross writes, "After the horror of that day, pundits talked about the death of irony. Now, irony, frustration, skepticism and even cynicism are as common as they ever were in American popular culture, part of a larger historical cycle of mass aftershock following unexpected events, a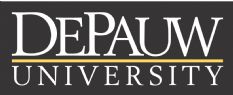 more or less harmonized response, then a return to business as usual."
Read the complete text at the newspaper's Web site.
Kevin Howley was quoted four days ago in an article in Oregon's Williamette Week on "street papers." Read more by clicking here.
Source: Austin (Tex.) American-Statesman
Back