Essayist Scott Russell Sanders Presents Reading October 4
September 15, 2006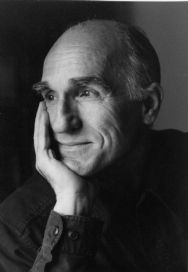 September 15, 2006, Greencastle, Ind. - Noted essayist Scott Russell Sanders will come to the campus of DePauw University on Wednesday, October 4, as a guest of the James and Marilou Kelly Writers Series. A distinguished professor of English at Indiana University in Bloomington, Sanders has published nineteen books, most recently A Private History of Awe. His DePauw reading will begin at 7:30 p.m. in auditorium of the Richard E. Peeler Art Center. Free of charge, the event is open to all.
A Private History of Awe will "go a long way toward confirming Sanders' reputation as one of a handful of truly fine and accomplished American practitioners of the essay form," wrote Tim Rutten in the Los Angeles Times. In the new book, Sander "uses autobiography as a vehicle for far-reaching reflections on nature and humankind," writes Booklist's Donna Seaman. "Writing with the plainspoken precision and wholesomeness he's cherished for, Sanders revisits his boyhood,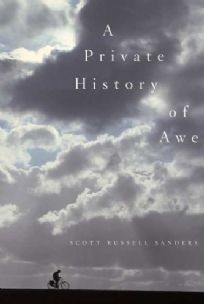 singling out moments of awe instigated by the glory of nature, his tempestuous father and steadfast mother, and painful awakenings to death, racism, and war... Interleaved among vivid memories are graceful present-day reports on the joy radiating from his baby granddaughter and the sorrows attendant on caring for his Alzheimer's-afflicted mother. Sanders' thoughtful reflections on the cycles of life, the flashpoints of awe, and our quest for meaning are quietly revelatory."
Sanders received the Lannan Literary Award for Nonfiction in 1995. As he wrote in his 1999 book, The Country of Language: "What I do know is that writing is my slow, stubborn way of asking questions, tracing the contours of feelings, thinking about what moves and troubles me. And I know that my impulse to write is bound up with my desire to salvage worthy moments from the river of time. Maybe all art is a hedge against loss."
Learn more about the Kelly Writers Series by clicking here.
Back