Boston Globe Feature on TV's Meredith Vieira Quotes Prof. Ken Bode
August 20, 2006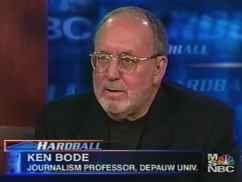 August 20, 2006, Greencastle, Ind. - A story in today's Boston Globe on Meredith Vieira, who begins her new duties co-anchoring NBC's Today on September 13, quotes DePauw's Eugene S. Pulliam Distinguished Visiting Professor of Journalism. The Globe's Suzanne C. Ryan examines how Vieira has made her family the top priority as she's climbed the network television ladder.
"Since her oldest child was born in 1989, Vieira has taken a bold approach to a high-profile career by proclaiming that her family members come first, no matter what," Ryan writes. "That means Ben, 17, Gabe, 15, Lily, 13, and husband Richard M. Cohen, a former CBS News producer who has multiple sclerosis and is legally blind."
Later in the lengthy feature, Ryan notes, "Despite a somewhat conservative appearance (today she has on jeans and a simple, sea-green blouse), Vieira is known for her unpredictable sense of humor ... She once gave Wesley Snipes a lap dance on air, a stunt that her husband was ribbed for by his friends, says Ken Bode, a family friend and professor of radio, television, and film at DePauw University. 'I called [on the day of the lap dance ] and Richard said, `You're the ninth person to call today about Meredith!' Bode says. 'She's quite a joker and she and Richard are constantly quipping back and forth.' "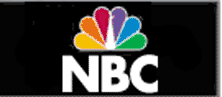 Read the complete story at the Globe's Web site (a free registration is required).
Ken Bode, former senior political analyst for CNN, writes a weekly op-ed column for the Indianapolis Star. Read about his most recent essay, published Friday, by clicking here. The professor was also cited in a Friday Los Angeles Times article on changes in the Democratic presidential primaries.
Source: Boston Globe
Back