IRS Cost-Cutting Moves Don't Add Up, Argues Prof. Ken Bode
August 25, 2006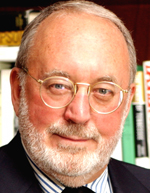 August 25, 2006, Greencastle, Ind. - "The IRS, which took in $990,249,000,000 in 2005 personal income taxes, is considered a cost center of government, not a profit center. Go figure," writes Ken Bode in today's Indianapolis Star. In his weekly op-ed, the Eugene S. Pulliam Distinguished Visiting Professor of Journalism at DePauw University examines two cost-cutting proposals at the Internal Revenue Service.
One of the proposals, made public last month, would "cut by nearly half the jobs of lawyers at the IRS who audit the tax returns of the richest Americans, those who must pay gift and estate taxes when they transfer parts of their fortunes to their children and other relatives," Dr. Bode writes. "Failing to achieve a repeal of the estate tax in Congress, this is a back-door way of protecting the wealthiest Americans, those with complex tax avoidance schemes, from thorough auditing by the IRS." This, despite the fact that "the Treasury Department has told Congress 'that cheating among the highest-income Americans is a major and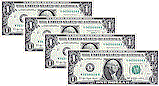 growing problem.'"
Last week, the IRS announced plans "to privatize the collection of overdue liabilities. For the 350,000 taxpayers now in arrears up to $25,000, their tax records will be turned over to private collection agencies. So, if you are behind on your taxes, your mailbox may soon begin to fill up with dunning notices from the experts in threatening mail, followed by their menacing phone calls. For every dollar they collect, these modern-day tax farmers will keep nearly a quarter. Why this change in policy? The IRS blames Congress, which has refused to allow the hiring of enough revenue agents for the government to do the job itself ... The IRS projects that privatizing tax collection would net only $1.1 billion in revenues over 10 years. If the agency had the manpower to do the job itself, the take would be $87 billion," an "astonishing disparity," the former CNN senior political analyst asserts.
Bode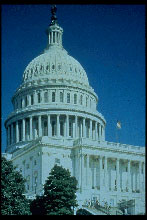 concludes, "In the past, the IRS has been mismanaged and misused, including at times as a lever to pry political support or punish opposition. Most of that ended with the Nixon administration. But these two examples illustrate the fact that ideology impacts governance, and privatization can sometimes cost a lot more than it saves."
Read the complete column at College News.org.
Last week, Ken Bode wrote about how Democrats risk being "Swift boated" again if the party cannot agree on a convincing message. Read more in this previous story. He was also quoted in a Sunday Boston Globe article on TV's Meredith Vieira.
Source: Indianapolis Star
Back