Prof. W. Wayne Farris '73 Publishes Japan's Medieval Population
September 1, 2006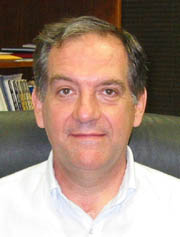 September 1, 2006, Greencastle, Ind. - Japan's Medieval Population: Famine, Fertility, And Warfare in a Transformative Age, by William Wayne Farris, a 1973 DePauw University graduate, has been published by University of Hawaii Press. Dr. Farris is Soshitsu Sen XV Distinguished Professor of Traditional Japanese Culture and History at the University of Hawaii. The publisher states, "This volume charts a course through never-before-surveyed historical territory: Japan's medieval population, a topic so challenging that neither Japanese nor foreign scholars have investigated it in a comprehensive way."
Martin Collcutt, professor of East Asian Studies and History at Princeton University, declares, "Wayne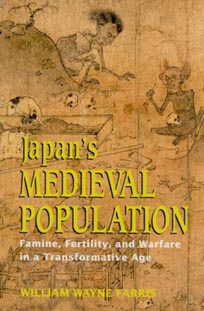 Farris provides a challenging, well argued, and impressively documented study of what he calls a "medieval Japanese metamorphosis," the key element of which was population growth. He contends that, while Japan's medieval age may have been marked by warfare, famine, and disease, it was, overall, a period of great social and economic growth and transformation. His book is a thoughtful examination of the variables that may have affected and derived from the increase in population." Colcutt calls the book "a major contribution to Japanese historical studies, not just medieval Japanese studies."
Farris, a history major and Rector Scholar at DePauw, holds a Ph.D. from Harvard University. His previous books have included Heavenly Warriors: The Evolution of Japan's Military, 500-1300 and Sacred Texts and Buried Treasures: Issues in the Historical Archaeology of Ancient Japan.
Learn more about Japan's Medieval Population at Amazon.com.
Back