Newbery Medal-Winner Richard Peck '56 Featured in New Collection, Best Shorts
September 2, 2006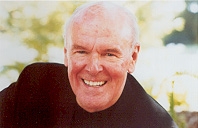 September 2, 2006, Greencastle, Ind. - The work of Richard Peck, one of "the best-loved authors of the past and present" and 1956 graduate of DePauw University, is included in Best Shorts: Favorite Short Stories for Sharing. The anthology, to be published by Houghton Mifflin this month, consists of stories selected by Avi -- author of the acclaimed book, Crispin: The Cross of Lead -- with Carolyn Shute. Avi and Peck are both past winners of the Newbery Medal, which honors the year's most distinguished contribution to American literature for children.
Among the other writers whose work will be included in Best Shorts are Washington Irving, Isaac Bashevis Singer, Patricia McKissack, and Natalie Babbitt. An item at Yahoo! News promises the new collection "offers young readers a bounty of laughter, suspense, chills, mystery, intrigue, and amazement."
Read more by clicking here.
Richard Peck -- who has been called "America's best living author for young adults" -- was the 2001 recipient of the Newbery Medal for A Year Down Yonder. He was also the 2002 winner of the Chicago Tribune Prize for Young Adult Fiction, and in 1990 was awarded the prestigious Margaret A. Edwards Award. His most recent novel is Here Lies the Librarian. Later this month, he is scheduled to appear at the 2006 National Book Festival. Learn more in this previous story.
Back