Champaign-Urbana's Boneyard Quintet Performs Thursday at 'The Duck'
September 6, 2006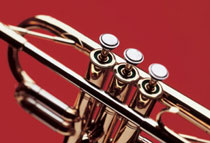 September 6, 2006, Greencastle, Ind. - The seasoned professionals of the Boneyard Quintet will perform this Thursday, September 7, as a part of the DePauw Jazz at the Duck series. Taking place from 9 to 11 p.m. at Walden Inn's Fluttering Duck, the concert is free and open to the public.
The Boneyard Quintet plays audience-pleasing standards from the likes of jazz composers such as Duke Ellington, George Gershwin, Cole Porter, Richard Rodgers, Miles Davis, and Dizzy Gillespie. Formed in 1990 and named after the Boneyard Creek, which flows through the cities of Champaign and Urbana in Illinois,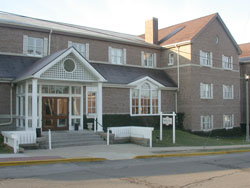 the group's current lineup consists of Armand Beaudoin (bass and cello), Jeff Magby (drums), Morgan Powell (trombone), Tom (Shab) Wirtel (trumpet and flugelhorn), and Woody Woodward (piano). All experienced and tasteful players, the ensemble's concert is destined to please lovers of straight-ahead jazz.
For more information about DePauw Jazz at the Duck, click here.
Back