Jill Zajicek Wickersham '85, a.k.a. Jill St. Anne, Returns with The Italian Connection
September 7, 2006
September 7, 2006, Greencastle, Ind. - Jill Zajicek Wickersham, a 1985 DePauw University graduate who writes under the pen name Jill St. Anne, releases her second book today. The Italian Connection is the follow-up to The Riviera Conspiracy, which was published in 2002.
From her London home, Wickersham reports that the new novel carries over some of the themes from her debut work, but is not a sequel. "After The Riviera Conspiracy was published, a Hollywood screenwriter wrote a screenplay treatment of it. Her goal was to make the story more commercial and mainstream. I liked what she did and bought the rights to the treatment. I also thought many of her plot points were extremely clever and used several of them in writing The Italian Connection. There are similarities between the two books, but in many ways it's an entirely different novel and one that is more suitable for a screenplay adaptation."
A communication major at DePauw, Wickersham later earned an M.B.A. in international business. After working in the corporate world (most recently with Chase Manhattan), she dedicated her life to her writing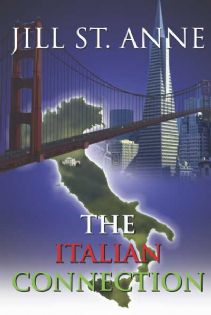 and family, which splits its time between London, the San Francisco Bay Area, And British Columbia, Canada.
Rights to The Italian Connection are currently being reviewed by several Hollywood production companies, and Wickersham has created and written a reality-based television series, Yummy Mummys, which has been placed with a London production company.
Learn more about the author at her personal Web site
In a previous story, Wickersham stated, "I feel DePauw was a great springboard for my life in many respects. The small class size encouraged people to participate in class discussions. And as we all know, there isn't room in today's competitive business and social environment for shrinking violets! Also, there was no possible way one could have attended class unprepared, let alone skip class, which happens all the times at the larger universities."
Back