Dave Matthews and Tim Reynolds Entertain DePauw Audience
February 21, 1999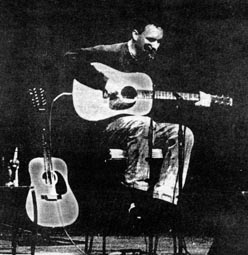 February 21, 1999, Greencastle, Ind. - "Dave Matthews and Tim Reynolds summed up the evening with their first song, The Best of What's Around. And (tonight's) concert certainly was," writes Michael Garrison in The DePauw. The acoustic concert also featured cover versions of Fools Rush In, which was popularized by Elvis Presley, and the Rolling Stones' Wild Horses.
The 1,420 students who filled the Performing Arts Center's Kresge Auditorium took part in a lottery to get tickets before they went on sale. The process ensured that every DePauw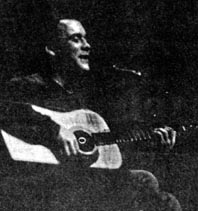 student who wanted to see the show (and, of course, took part in the lottery) received a ticket. The concert was one of the last on a tour of colleges that Matthews and Reynolds have been visiting recently.
"I was impressed with their improvisation," junior Wes Frieshoff tells the student newspaper. "It was different from any other show I've seen. They jammed a lot more, and Dave talked a lot."
The concert was presented by DePauw's Union Board.
Back