Prof. Emeritus John Dittmer Receives 2006 Indiana Humanities Award
September 8, 2006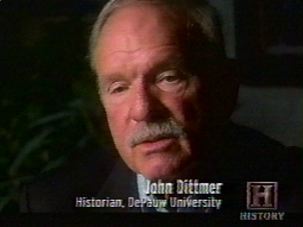 September 8, 2006, Greencastle, Ind. - John Dittmer, professor emeritus of history at DePauw University, is the recipient of a 2006 Indiana Humanities Award for his service in helping to advance and strengthen American culture. Dr. Dittmer joined scholars from Purdue, Indiana, and Notre Dame universities and Wabash College in receiving the award, as well as Jean Bethke Elshtain, Laura Spelman Rockefeller Professor of Social and Political Ethics at the University of Chicago.
The Indiana Humanities awards are an initiative of the Indiana Humanities Council and are presented in conjunction with the annual Indiana Leadership Summit, a premiere leadership event that convenes some 500 top corporate, government, education, and nonprofit leaders from across Indiana.
Read more about the awards by clicking here.
A nationally recognized authority on the civil rights movement, Dittmer was awarded an honorary degree by Tougaloo College at its 137th Commencement on May 21, 2006.
The professor's book, Local People: The Struggle for Civil Rights in Mississippi, received the prestigious Herbert G. Gutman Award, the Lillian Smith Book Award, the McLemore Prize from the Mississippi Historical Society and the Bancroft Prize. The New York Times named Dittmer's text one of the "Notable Books of 1994."
This spring,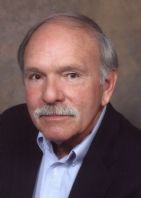 the television documentary 10 Days That Unexpectedly Changed America: Freedom Summer, which aired on the History Channel, included analysis from Dittmer.
The professor was the recipient of the 1999 Exemplary Teaching Award given jointly by DePauw and the General Board of Higher Education Ministry of the United Methodist Church. John Dittmer is currently a distinguished lecturer of the Organization of American Historians and is researching the Medical Committee for Human Rights, a group of health care professionals active not only in the Deep South at the height of the civil rights movement but also as part of the New Left during the late 1960s and 1970s.
Back