DePauw to Host Midwest Celebration of Women in Computing Conference
September 12, 2006
September 12, 2006, Greencastle, Ind. - DePauw University will host the Midwest Celebration of Women in Computing (MidWIC) conference, September 29 - 30. Approximately 100 women from 25 schools are expected for the sessions, which will take place at the Percy Lavon Julian Science & Mathematics Center. Gloria Childress Townsend, professor of computer science at DePauw University, is one of the conference's two organizers.
The event is designed to provide a low cost, regionally-tailored, small conference for women in computing. The midwest region includes eastern Illinois, Indiana, Ohio, Michigan, western Pennsylvania and northern Kentucky. Sheila Castañeda, associate professor and chair of computer science at Clarke College, will provide the keynote address.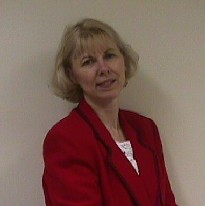 Dr. Townsend, who chaired the Indiana Women in Computing annual conference in February, says, "We are expanding that successful conference format in two ways. First we are increasing the geographic region of attendees from southern Indiana to the entire midwest. We are also expanding our program to include papers and will publish a conference proceedings that contains copies of the papers, in order to encourage young, female computer science students, to help build their confidence and to introduce them to the papers' writing/reviewing/publishing process. Google, Microsoft and ACM-W generously support our MidWIC concept by supplying scholarship grants. The midwest is an area, richly populated with excellent large research institutions, regional schools and small liberal arts colleges. MidWIC will connect women in computing from these diverse settings, emphasizing the importance of graduate school and remaining in the computer science field to affect the technological future where women's influence and unique perspective will be essential," says Dr. Townsend.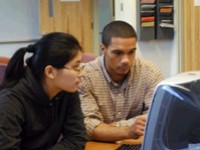 Learn more about the MidWIC conference by clicking here.
DePauw is among the "Top 50 Most Unwired College Campuses," according to a survey of all institutions of higher learning -- big and small -- sponsored by Intel Corporation. DePauw is ranked #30 -- the highest of any liberal arts college in America -- in the report, which appeared in the October 17 edition of U.S. News & World Report. More than 1,000 campuses were included; only 50 made the final list. Survey findings are based on the percentage of campus that is covered by wireless technology, the number of undergraduate students and the computer to student ratio for each school.
Back