Theologian and Author George Weigel at DePauw September 20
September 13, 2006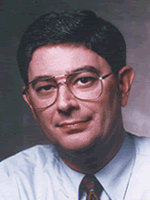 September 13, 2006, Greencastle, Ind. - George Weigel, a Roman Catholic theologian and one of America's leading commentators on issues of religion and public life, comes to the campus of DePauw University on Wednesday, September 20, to deliver the Burleigh Lecture, "Is Europe Dying?: Reflections of a Concerned American." Weigel, a senior fellow at the Ethics and Public Policy Center, will speak at 7:30 p.m. in the Pulliam Center for Contemporary Media's Watson Forum. The program is free and open to all.
Weigel is the author or editor of seventeen books, including The Cube and the Cathedral: Europe, America, and Politics Without God, Catholicism and the Renewal of American Democracy, and God's Choice: Pope Benedict XVI and the Future of the Catholic Church. In addition, Weigel has contributed essays, op-ed columns, and reviews to the major opinion journals and newspapers in the United States. He has appeared on numerous network television, cable television, and radio discussion programs, and is a consultant on Vatican affairs for NBC News. His weekly column, "The Catholic Difference,"is syndicated to sixty newspapers around the United States.
Weigel served as founding president of the James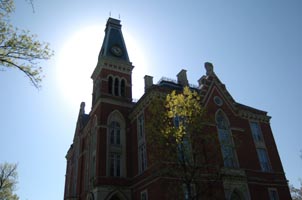 Madison Foundation, and served as was president of the Ethics and Public Policy Center. from 1989 through June 1996. He has been awarded eight honorary doctorates and the papal cross Pro Ecclesia et Pontifice, and serves on the boards of directors of several organizations dedicated to human rights and the cause of religious freedom.
George Weigel's DePauw appearance is sponsored by the Office of Spiritual Life.
Back