Senior's Essay on Winter Term in China Published in Wisconsin Newspaper
August 19, 2002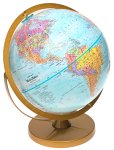 August 19, 2002, Greencastle, Ind. - "Last January I was given the opportunity to travel in China for three weeks with a small group of fellow students from DePauw University," writes Tim Jacob, a DePauw senior, in today's edition of Wisconsin's Sheboygan Press. "We spent our time in Beijing moving between tombs and monuments honoring the ancient past, palaces and gardens left over from infamous dynasties, and the more recent additions of an impulsively rigid communist state trying to modernize and suppress capitalism simultaneously."
The student's essay continues, "We spent an afternoon standing in a snow-covered Tiananmen Square, glaring across the vast space at an abandoned bandstand still displaying a large portrait of Mao Tse-tung. The group filed through a stone building at the rear of the square to view Mao's chemically-preserved body. Exiting the building, we became the epicenter of a short-live protest against the suppressive religious policies of the current government. As the activists were knocked to the ground, brutally shoved into vans and carted away to prisons, every one of us froze and looked on helplessly. I don't speak Mandarin Chinese, but that afternoon I learned the international language of human suffering and struggle. Talk about a vocabulary you don't have to study to remember."
An English writing major at DePauw, Jacob describes the group's travels to Shanghai, Suzhou and Hangzhou, where they bumped into the U.S. Women's National Soccer Team, which was in China for an international match.
As the students returned to the United States, "each of us toting our unique souvenirs and memories, we all agreed on one thing about China. The contradiction between the rigid communism of the north and a place like Hong Kong may be confusing at the least, but China is a must-see destination looking for answers and the next set of questions."
Learn more about Winter Term at DePauw University by clicking here.
Back