Violinist Joanna Kurkowicz Joins Percussion Plus Project for September 28 Concert
September 18, 2006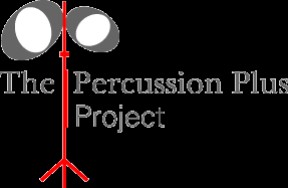 September 18, 2006, Greencastle, Ind. - The Percussion Plus Project, an ensemble in residence at DePauw University, will open its 2006-07 season on Thursday, September 28, with a concert of works for percussion plus violin at 7:30 p.m. in Kresge Auditorium of the Performing Arts Center. The concert is free and open to the public. Audience members are invited to be seated on the stage.
The performance's featured soloist will be Polish-born violinist Joanna Kurkowicz. A much sought after soloist and chamber musician, Kurkowicz (seen in photo at right) is currently concertmistress of the Boston Philharmonic Orchestra and artist-in-residence at Williams College. Critics have described her as "a very cultivated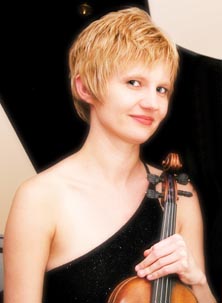 artist," "uncompromising and convincing," and "among the first rank of her generation." She performs on a 1699 Petrus Guarnerius violin. You can learn more about her on her web site: www.joannakurkowicz.com.
The program will feature Dream Lands, Magic Spaces, a work for violin, six percussionists, and piano, by the Polish composer Marta Ptaszynska. A professor of composition at the University of Chicago, Ptaszynska will work with the ensemble and be in attendance at the concert.
Kurkowicz will also be featured in the Concerto for Violin with Percussion Orchestra of American twentieth century pioneer Lou Harrison. Like most of Harrison's work, this piece calls for unusual sounds and instruments such as flower pots and tin cans, and has many elements of Eastern music.
Completing the program will be Pulitzer Prize-winning composer John Harbison's Fourteen Fabled Folksongs for violin and marimba, a far more simple and transparent work that will stand in great contrast to the two larger, more complex pieces.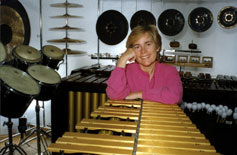 Percussionist Amy Lynn Barber, professor of music at DePauw, is the founder and artistic director of The Percussion Plus Project, a unique ensemble which focuses on contemporary works for percussion with a guest soloist. Previous guests have included saxophonist Eugene Rousseau, mezzo soprano Paulette Herbich, tubist Velvet Brown, cellist Emilio Colon, and violinist Volodja Balzalorsky.
Learn more about Joanna Kurkowicz by clicking here.
For more information about programs, faculty and upcoming events, visit the DePauw University School of Music online, or call (765) 658-4380.
Back