New York Times Cites Prof. John Dittmer and His "Definitive Chronicle of the Mississippi Civil Rights Movement"
September 21, 2006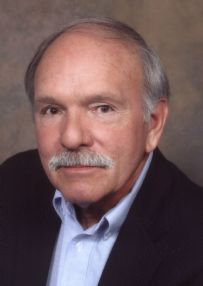 September 21, 2006, Greencastle, Ind. - "The swimming pool, in particular, aroused all these racist fears, said John Dittmer, a historian who wrote what many people consider the definitive chronicle of the Mississippi civil rights movement," writes the New York Times' Adam Nossiter. Dittmer, professor emeritus of history at DePauw University, is cited in Nossiter's article examing the planned re-opening of a swimming pool in Stonewall, Mississippi -- once open only to whites -- to people of all races.
"With the mounds of freshly dug dirt now lining the sides of the partly unearthed pool, memories of a towns lost summers have also emerged, along with painful recollections: a bygone eras racism and children white children bewildered by the closing," writes Nossiter. "It just hurt
their feelings awful, because they couldn't understand why they didn't have a place to swim anymore, said Ardell Covington, 87, a former mayor. Pools all over the South closed in that period; many, if not most, stayed that way."
Read the complete story by clicking here.
John Dittmer, author of Local People: The Struggle for Civil Rights in Mississippi, recently received a 2006 Indiana Humanities Award for his service in helping to advance and strengthen American culture.
Learn more in this previous article.
Back