Prof. Ken Bode Previews New Sean Penn Film on "Great American Character"
September 22, 2006
September 22, 2006, Greencastle, Ind. - If you're in a movie multiplex this weekend, look for Ken Bode. In today's Indianapolis Star, Bode, the Eugene S. Pulliam Distinguished Visiting Professor of Journalism at DePauw University, writes of today's premiere of the new film, All the King's Men. "From the previews I've seen, (Sean) Penn does a terrific Huey Long. I intend to be in a theater seat somewhere today for the first showing of the first matinee to see for sure," the professor declares.
Penn's character, Willie Stark, is loosely based on Long, who "ruled Louisiana as governor from 1928 until he was murdered eight years later." Dr. Bode describes Stark as "an idealistic, self-proclaimed 'hick' who rises to become governor of an unnamed Southern state -- only to adopt the methods of his enemies, using greed, corruption and power to build a dangerous dictatorship."
The first version of All the President's Men, released in 1949, won an Academy Award for Best Picture.
A man who called himself the "Kingfish," "Huey Long is now a largely forgotten figure of American history, but during the Depression and the rise of Franklin Roosevelt he was much,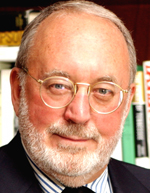 much more," the professor, a longtime political analyst for CNN and NBC, asserts. "Long's legacy is tremendously mixed. Historian Arthur Schlesinger called him the nearest thing to a dictator we've ever had in America. On the other hand, historians collectively rank him as one of the five best governors of the last century. The enduring question of the novel and the movies is the one Willie Stark repeatedly asks: 'Can something be good if it comes out of something bad? And vice versa?'"
On Governor Long's watch, the miles of paved roads in Louisiana increased 23-fold, educational opportunities were expanded, and a new system of charity hospitals launched. "On the other hand -- with Huey there was always an 'on the other hand' -- his route to power was through the powerful enemies he made: big corporations, especially Standard Oil, the plantation clan and the political aristocracy he turned out of office. After these enemies tried and failed to impeach him, Huey changed his way of doing business. 'I used to say 'Please,' ' he said, 'Now I dynamite 'em out of my way.'"
Bode notes, "One of the last things Huey did was to push through a constitutional amendment abolishing the poll tax, thereby adding hundreds of thousands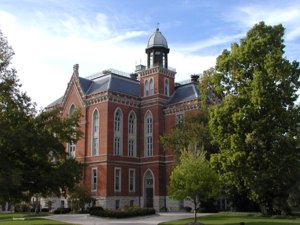 of the poorest, his supporters, to the voting rolls. His son, former Sen. Russell Long, believed that act assured the aggrieved anti-Longs would be a permanent minority, and foretold his father's assassination. It is ironic that a man condemned as a dictator should seal his fate by expanding democracy. It recalls the question: Can something good come from evil, and vice versa? Huey was gunned down in the hallway of the state capitol he built for Louisiana and he is buried on the lawn outside. Love him or hate him, Huey Long was a great American character, and I'm betting Sean Penn's version of the Kingfish is worth seeing."
Read the complete column at College News.org.
Last Friday, Ken Bode's op-ed took issue with the way President Bush handled the anniversary of the 9/11 attacks. Access it here.
Source: Indianapolis Star
Back