Barbara Kingsolver '77 Reads From Upcoming Book, Raises Funds for Virginia Library
September 22, 2006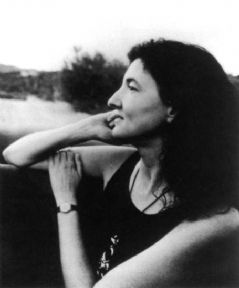 September 22, 2006, Greencastle, Ind. - "Barbara Kingsolver's visit to Floyd Saturday was a big hit," begins a story published in yesterday's edition of Virginia's Floyd Press. A 1977 graduate of DePauw University, Kingsolver, an "award-winning, best-selling author drew an overflow crowd, estimated at 540 people, to the Floyd County High School auditorium... There was no charge to participate in the 'Evening With Barbara Kingsolver,' but donations raised over $5,000 to be applied to the library's expansion fund."
Roger Mannon writes, "The overflow crowd gave her an enthusiastic reception. It was much like the Chattaugua series of another era, when writers were big stars."
Kingsolver told the newspaper, "I'm a firm supporter of public libraries. I'm happy to help."

At the Floyd event, the author read passages from a book she is still working on and plans to release next May. Kingsolver says her publishers have complained that her book ideas seem "boring" at first blush. "One I described as colonial imperialism in Africa, in the 1950s (that one was The Poisonwood Bible). Another was 'principles of biology.' When I described this one to them two years ago, I said it was about living for a year on food grown locally. They must have thought that was weird, but now everyone is thinking about that." Mannon adds, "She noted every item of food the average American consumes is hauled an average of 1,500 miles."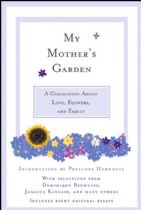 Read the complete article at the newspaper's Web site.
A zoology major at DePauw, Barbara Kingsolver's books include the Pulitzer Prize-nominated The Poisonwood Bible, Prodigal Summer, The Bean Trees, Small Wonder and Last Stand: America's Virgin Lands, a collaboration with National Geographic photographer Annie Griffiths Belt. She also contributed essays to Farm Aid: A Song for America and the recently-released My Father Married Your Mother: Writers Talk About Stepparents, Stepchildren, and Everyone In Between.
Learn more in this previous story, and read her reflections on her years at DePauw here.
Barbara Kingsolver created and personally funds the Bellwether Prize for Fiction, the only major North American endowment or prize for the arts that specifically seeks to support a literature of social responsibility. She received the National Humanities Medal in 2000.
Back