HealthCare Institute President and Former Congressman Bob Franks '73 Writes of Prescription Drug Program's "Unqualified Success"
September 24, 2006
September 24, 2006, Greencastle, Ind. - "Individuals who have trouble affording their medication don't need to run the risk of getting their medication from Canada," asserts Bob Franks, president of the HealthCare Institute of New Jersey and 1973 graduate of DePauw University. A former member of the U.S. House of Representatives, Franks offers his views on affordable prescription drugs in an op-ed published in the Cherry Hill Courier-Post.
The column begins by noting the Food and Drug Administration's recent finding that "Canadian online pharmacists involved in selling prescription drugs to American customers were dealing in counterfeit medications." Franks, whose institute promotes public awareness of the state's research-based pharmaceutical and medical technology industry, acknowledges the "challenge that many low-income New Jerseyans face in getting the medication they need."
Franks writes, "New Jersey's pharmaceutical industry has always operated on thebasis that community problems require a proactive response... Working with a large number of community organizations, the pharmaceutical industry founded Rx4NJ. Rx4NJ connects qualified, low-income individuals with the medicines they require, in most cases free of charge, direct from the manufacturer. Rx4NJ consists of 350 patient assistance programs operated by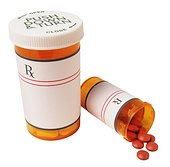 pharmaceutical companies, the state and federal governments and patient advocacy organizations. It covers more than 2,300 medications."
The former congressman who served four terms declares, "Rx4NJ has been an unqualified success. In its first 18 months, the program has matched more than 130,000 patients with assistance programs, giving them access to free or low-cost drugs... In addition to Rx4NJ, the new Medicare Part D program provides affordable prescription drug coverage to the country's 40 million seniors, including the 1.4 million seniors in New Jersey. Now, no senior should fear going without their medication."
Read the complete text at the newspaper's Web site.
Back