Trinity Defeats DePauw, 26-15
September 24, 2006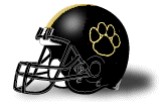 September 24, 2006, San Antonio, Tex. - The Southern Collegiate Athletic Conference clash between DePauw and Trinity Universities has ended about 19 hours after it began with the team from Texas prevailing, 26-15. Weather conditions forced the game, which began last night, to be resumed this afternoon. The loss drops DePauw to 2-1, and 0-1 in conference play.
Tyler Mallory gave DePauw a 3-0 lead with a 41-yard field goal. Defensive end Dustin Hertel accounted
for the Tigers first touchdown in the second quarter when he intercepted a Blake Barmore pass and returned it 15 yards for paydirt. Jeremiah Marks gave DePauw the lead when he scored from 2 yards out in the fourth quarter, but Trinity came charging back and capitalized on the visitors' five turnovers.
Marks, a junior running back, accounted for more than 200 yards of offense. He carried the ball 20 times for 134 yards and the touchdown, and caught three passes for 77 yards.
As the San Antonio Express-News reports, "Lightning and rain forced postponement" of the contest Saturday night. "There was no score when the game was stopped with 5:40 remaining in the first quarter because of lightning."
Visit the football team's Web page for comprehensive game information. A game recap can also be found in the Express-News by clicking here.
Back