Tom Mont Elected National Chair of NCAA Division III Football Committee
January 15, 1986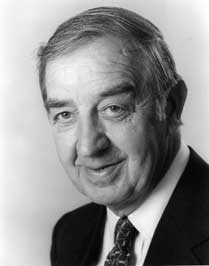 January 15, 1986, Greencastle, Ind. - DePauw University Athletic Director Tom Mont has been elected the national chairman of the NCAA Division III Football Committee. Mont has served on the four-member committee for nine of the 12 years it has existed. His selection was approved at the NCAA national convention in New Orleans, January 13-15.
Mont succeeds Rocco Carzo, director of athletics at Tufts University, as national chairman. Mont will also continue to act as chairman of the North region.
The NCAA Division III Football Committee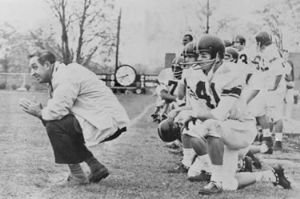 is responsible for ranking Division III football teams throughout the season, selection of teams for the championship playoffs, and controlling conduct of Division III football.
Mont became head football coach at DePauw in 1959 after serving three years as head coach at the University of Maryland. In 1972, he assumed the additional duties of director of athletics and head of the department of health, physical education and recreation. He retired from coaching in 1977 to devote full time to his administrative duties.
Back