Twin Brothers Jake and Josh Wissing -- Both Football Coaches and 2003 Grads -- Face Off Today
October 7, 2006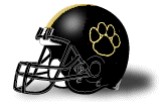 October 7, 2006, Greencastle, Ind. - Twin brothers Josh and Jake Wissing "were inseparable growing up. But they both decided to coach, and ended up going their separate ways after graduating from DePauw in 2003," notes today's Times of Northwest Indiana. "They will be reunited today in Rensselaer, and for the first time they'll be on opposite sides of the field. Josh is the offensive line coach at Valparaiso University, while Jake holds the same position at Saint Joseph's College."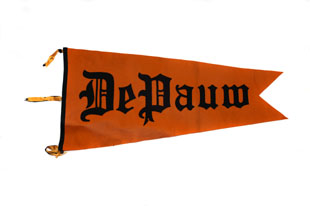 The twins "each hit 6-foot-1 and weighed around 250 pounds while playing offensive line together at Fort Wayne Dwenger and then DePauw," points out the article.
Jake Wissing tells the newspaper, "I'll try to treat it like any other game, but you can't really do that. It's hard trying to be secretive a little bit and not talking to him as much."
Paul Jankowski writes, "Rather than choose sides, the Wissing clan will take over one of the end zones. They're expecting as many as 40 friends and family

members, with some making the trip from Las Vegas, Alabama and New Jersey. And their sister had T-shirts made for the occasion, with 'Battle of the Brothers' printed on the back. 'I never thought it would be a big deal, but our family has made it into something special,' Jake said."
The DePauw connections in the Wissing family include the twins' younger siblings, Justin '05 and Jeana '06.
Access the complete story at the Times' Web site.
Back