Maryland's Tommy Mont Named Head Grid Coach at DePauw
April 29, 1959
April 29, 1959, Greencastle, Ind. - DePauw University today announced its new head football coach is Thomas A. "Tommy" Mont, 36, who is resigning from the head coaching job at the University of Maryland. DePauw President Russell J. Humbert notes that Mont's appointment will include teaching duties as assistant professor of physical education. The new coach will visit the DePauw campus in May to meet with players and staff members in preparation for next fall's football campaign.
A star quarterback at Maryland in the 1940s, Mont played three seasons of professional football with the Washington Redskins as a defensive back and #2 quarterback behind Sammy Baugh.
Mont spent the 1950 season with the Redskins, then returned to Maryland as backfield assistant under Jim Tatum in 1951. Five years later he was named

head coach of the Terps.
Mont graduated from Maryland with a bachelor of science degree in 1947 after having his college career interrupted for almost four years by World War II. An infantry line officer in the European Theater -- where he coached the 3rd Infantry team to the 7th Army football championship in 1945 -- Mont also served as basketball coach and later as foorball coach at Fort Benning (Georgia).
Mont has been active as a football consultant in three countries, beginning in 1949 when he installed the T-formation at the University of Chattanooga. He put in the split-T at the Parris Island Marine base in 1954,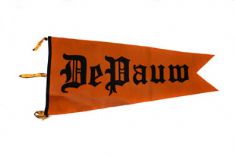 worked with the Calvary professional team in Canada one year later, and advised at the National Polytechnic Institute in Mexico City for three summers (1953-55). In December, he was one of the coaches of the Blue squad for the annual Blue-Gray game in Montgomery, Alabama.
A native of Cumberland, Maryland, Mont has pursued graduate work at the University of Maryland and authored articles for Athletic Journal and Scholastic Coach magazines. Married and the father of three sons, Tom Mont is a member of the American Football Coaches Association, Kiwanis International, Phi Delta Theta fraternity, and Omicron Delta Kappa leadership honorary.
Back