Prof. Jeff McCall '76 Examines Future of "Carefree and Counterculture" YouTube in Dallas Morning News
October 15, 2006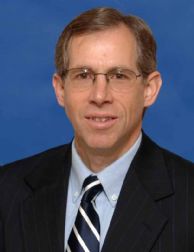 October 15, 2006, Greencastle, Ind. - "What made YouTube so great was that pretty much anything-goes vibe. It was carefree and counterculture," Jeffrey McCall, professor of communication att DePauw University, is quoted in today's Dallas Morning News. communications professor at DePauw University. "But if the site becomes too commercialized, if you have to wade through all sorts of advertising, if show clips and sports highlights from television networks and music labels push all the weird and amateur videos to the margins, then YouTube may lose what made it great and alienate its current users," the 1976 graduate of DePauw adds.
The column by Tom Maurstad examines the quick rise of YouTube.com to an "international Internet phenomenon" and how last week's announcement that Google plans to purchase the site for $1.65 billion could impact YouTube's popularity as a clearinghouse for video clips, many of them homemade and/or underground.
Access the complete article at the newspaper's Web site (a paid subscription may be required).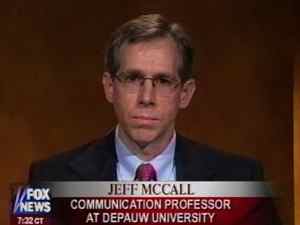 Jeff McCall's colleague in the communication department, Professor Kevin Howley, discussed the YouTube-Google deal in Friday's Christian Science Monitor.
Dr. McCall is a frequently quoted expert on media matters and has been cited recently in New York's Newsday, the Christian Science Monitor, and Inside Higher Ed and has appeared six times on FOX News' O'Reilly Factor.
Read about his most recent op-ed, on the NFL's new media policy, in this previous story.
Source: Dallas Morning News
Back