Two Professors Join Indianapolis Philharmonic for Halloween Concert Sunday
October 12, 2006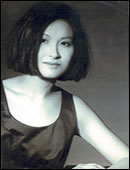 October 12, 2006, Greencastle, Ind. - May Phang, assistant professor in the DePauw University School of Music, will be piano soloist with the Philharmonic Orchestra of Indianapolis, Sunday, October 15 at 3 p.m. The concert will celebrate Halloween. "May is our special ghost soloist," jokes Orcenith Smith, director of DePauw Orchestras and conductor of Sunday's Philharmonic concert. "She will be performing Franz Lizst's 'Totentanz,' the Dance of Death, as a part of the this concert of 'spooktacular' music."
The concert will take place at the Pike Performing Arts Center at 6701 N. Zionsville Road in Indianapolis. The program will include other works to take the audience "from frightened to enlightened," a title Smith says was suggested by his daughter. "It is the first time in many, many years that the Philharmonic has decided to take a different programming direction and make up its whole season of holiday-focused concerts, Halloween being the first," says Smith. "There will be ghoulish standards like 'Danse Macabre,' 'Funeral March of the Marionettes,' and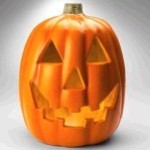 'In the Hall of the Mountain King,' but we have also found some other excellent creepy music, including 'Witches' Dance' by Purcell, 'Witch's Ride' from Humperdinck's Hansel and Gretel, and then we turn our attention to TV and film, where strange things happen in The Addams Family and we explore the battle of good versus evil with music from Batman, Superman, Spiderman and rounding out the program, music from Harry Potter. There is something for just about everyone," Smith exclaims.
Adult tickets are $15 at the door, but children in a costume get in free. Children five and under are also admitted for no charge. Senior citizens are $12.
Back