Prof. David Gellman Authors Emancipating New York: The Politics of Slavery and Freedom, 1777-1827
October 25, 2006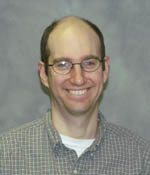 October 25, 2006, Greencastle, Ind. - Emancipating New York: The Politics of Slavery and Freedom, 1777-1827 by David N. Gellman, associate professor of history at DePauw University, is arriving in bookstores. Published by Louisiana State University Press, the work is called "the first on its subject."
A publisher's synopsis notes, "Gellman has written the most complete study to date of the abolition of slavery in New York State. Focusing on public opinion, he shows New Yorkers engaged in vigorous debates and determined activism during the final decades of the eighteenth century as they grappled with the possibility of freeing the state's black population. In 1799, gradual emancipation in New York began -- a profound event, Gellman argues. It helped move an entire region of the country toward a historically rare slaveless democracy, creating a wedge in the United States that would ultimately lead to the Civil War."
"Emancipating New York tells the story of how the largest slave state in the North came -- fitfully, ambivalently, but finally -- to abolish slavery," states Walter Johnson, editor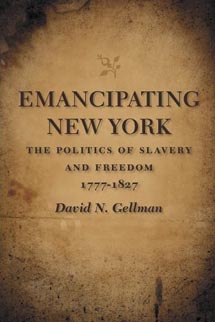 of The Chattel Principle: Internal Slave Trades in the Americas. Johnson says Dr. Gellman's book "moves seamlessly between political history and cultural analysis as it weaves together the histories of black and white New Yorkers in the struggle to decide where the line between slavery and freedom would be drawn. The book is deeply researched, boldly argued, and beautifully written: it deserves the widest possible readership."
Learn more about Emancipating New York at the publisher's Web site.
David Gellman will present a book talk in New York City on Thursday, November 9 at Melville Gallery, 213 Water Street (between Fulton & Beekman Streets). The event begins at 7 p.m., and DePauw alumni in the New York area are encouraged to attend. The presentation is free, although a $5 donation is suggested. Emancipating New York will be available for purchase and the professor will be available to sign books after his presentation. For more information, call (212) 748-8568.
David Gellman is the co-editor of Jim Crow New York: A Documentary History of Race and Citizenship, 1777-1877, which was listed as one of 2004's "Outstanding Academic Titles" by Choice: Current Reviews for Academic Libraries. Read more about that book in this previous story.
Back