Under CEO Rob Apatoff '80, Rand McNally Has "Regained its Bearings"
October 17, 2006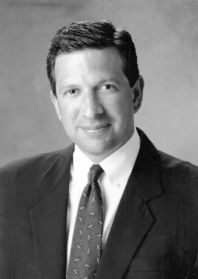 October 17, 2006, Greencastle, Ind. - The world's "best-known map publisher," Rand McNally, is celebrating its 150th anniversary, and the company and CEO Robert Apatoff '80 are the focus of an Associated Press story. The AP notes that Apatoff is "a veteran marketing executive who since arriving as president and CEO in June 2003 has tried to reinvigorate what many saw as a tired brand through innovation, without abandoning the company's strengths."
Dave Carpenter reports, "following two ownership changes and a bankruptcy reorganization, the storied company appears to have finally regained its bearings. A sales decline has been reversed, the company says profitability is up over 30 percent since its 2003 overhaul and it is even poised to make acquisitions."
While many people turn to the Internet for mapping information, printed maps aren't going the way of the dinosaur, says Apatoff, who was a communication major at DePauw and serves on the academic advisory board for the University's Management Fellows Program. "It's kind of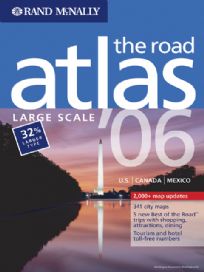 like saying newspapers are going to disappear," he says. "There's going to be some changes in how they're used, but people still want to open them and read them with their coffee."
The article notes that Rand McNally's "trademark road atlas, now in its 83rd edition, remains its best-selling product by far. That's one reason the company isn't striving to become like Mapquest, Yahoo Maps or Google Maps. 'We're the only ones (of that group) that actually sell product in the store,' said Apatoff, 47. 'While we encourage people to go online, it is truly a different business model.' Rand McNally's business model is paying off in annual sales growth of 4 percent to 5 percent, he said. Its online division also is growing in double digits, with an advertising blitz planned soon for its Web site and online store."
Read the complete article, which includes a photo of Rob Apatoff, by clicking here.
Apatoff developed the "Bud Bowl" and "Spuds McKenzie" marketing campaigns. Earlier this year, he told the Chicago Tribune how a public speaking class shaped his future. Details can be found in this previous story.
Back