Expert to Discuss 'Computerized Voting Machines: Who is Counting Your Vote?' on October 31
October 18, 2006
October 18, 2006, Greencastle, Ind. - Barbara Simons, past president of the Association for Computing Machinery, will come to the DePauw University campus October 31 to ask a timely question: "Computerized Voting Machines: Who is Counting Your Vote?" Her presentation, which begins at 4 p.m. in Watson Forum of the Pulliam Center for Contemporary Media. Presented by the Blair O. and Teresa A. Rieth Lecture Fund, the event is free and open to the public.
Last month, Simons testified before the U.S. House of Representatives Administration Committee, which held hearings on new, electronic voting devices. "We cannot trust that the results recorded in a paperless voting machine accurately reflect the will of the voters," she told the panel. Read more in this Associated Press report.
"As a result of Florida 2000, some people concluded that paper ballots simply couldn't be counted, even though businesses, banks, racetracks, lottery systems, and other entities in
our society count and deal with paper all the time," Simons notes in a preview of her DePauw lecture. "Instead, paperless computerized voting systems (Direct Recording Electronic or DREs) were touted as the solution to 'the Florida problem'. Election officials were told that DREs in the long run would be cheaper than alternative voting systems. They were told that DREs had been extensively tested and that the certification process guaranteed that the machines were reliable and secure. They were also told that DREs would allow people with disabilities to vote independently. No mention was made of the significant costs of local testing and of secure storage of DREs; no mention was made of the inadequacy of the software testing and certification processes or of the obstacles to creating bug-free software. And no mention was made of the existence of or potential for much less expensive systems for people with disabilities, to say nothing of the large number of shortcomings of the current crop of DREs for people with disabilities. We will examine some of the technical issues relating to DREs and to Internet voting, describe some alternative systems currently available, review some horror stories, and consider legislative efforts to repair the damage caused by the purchase of voting machines that have major security, accessibility, and reliability problems," she states.
Simons was a member of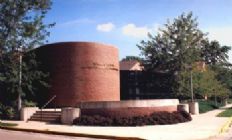 the National Workshop on Internet Voting, which was convened at the request of President Clinton and produced a report on Internet Voting in 2001. She participated on the Security Peer Review Group for the US Department of Defense's Internet voting project (SERVE) and co-authored the report that led to the cancellation of SERVE because of security concerns. Simons also co-chaired the Association for Computing Machinery (ACM) study of statewide databases of registered voters. She and Doug Jones are co-authoring a book on voting machines.
Read more about Barbara Simons by clicking here.
Back