'Extreme Tour' of Chemist Bill Carroll '73 Comes to DePauw October 26
October 17, 2006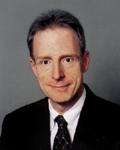 October 17, 2006, Greencastle, Ind. - The American Chemical Society's "immediate past president, William F. Carroll, Jr., will be hitting the road to help ACS local sections, student affiliates and high school chemistry clubs celebrate" National Chemistry Week events, notes WebWire, and that one of his stops will be at DePauw University, Thursday, October 26. Carroll, a 1973 DePauw graduate, "will be traveling from Oct. 21–28, visiting nine cities in one week while covering up to 200 miles a day. Carroll, a lively and articulate spokesperson for chemistry, will be doing demonstrations and giving talks during his 'Extreme Tour.'"
The DePauw event is set to take place from 8 to 11:15 a.m. at the Percy L.
Julian Science and Mathematics Center, and is sponsored by the ACS Student Affiliates chapter at DePauw. Read more here.
The 19th annual National Chemistry Week (NCW) celebration will be held October 22-28, with the theme, "Your Home: It's All Built on Chemistry." NCW is a community-based program that unites ACS local sections, businesses, schools and the public in communicating the importance of chemistry to the quality of life. Activities, listed at www.chemistryweek.org, will be offered in cities across the country and can be done at home by children and their parents.
Back