Ed Garnes '99 Offers Commentary in New Documentary Film
October 23, 2006
October 23, 2006, Greencastle, Ind. - Ed Garnes, an Atlanta-based writer and 1999 graduate of DePauw University, appears in the documentary,
Finally Sayin' What I Really Mean
, which was screened in England over the weekend as part of the London Borough of Camden's Black History Month celebration. The film, directed by Monique Woods, shares its title with a poem by Sugar Johnson (Ugarhon Serrette), a 1997 graduate of DePauw.
A synopsis of the film states, "Winner of the 'Audience Choice Award' 2006 at the Atlanta Hip Hop Film Festival, this feature length music documentary includes interviews with musicians, poets and social activists to explore the question of what and who defines 'good' music. The film features a number of artists, often labelled as 'neosoul,' but this film questions what this term actually means. Is it misleading and who has control over this name? A range of contributing artists including Saul Williams, Jill Scott,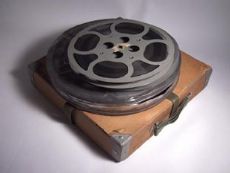 Lalah Hathaway, David Banner and Omar discuss the issue of how music is redefined and packaged for mass audiences."
In the documentary, Garnes offers commentary on how market forces affect, and sometimes stifle, artistic expression.
Earlier this month, Finally Sayin' What I Really Mean was screened at North Carolina's Charlotte Urban Film Series and was noted in the Charlotte Observer.
Read more about the London Borough of Camden's Black History Month by clicking here, and learn more about Ed Garnes and Sugar Johnson in this previous story.
Back