Lee Hamilton '52 -- at DePauw Discourse Thursday -- Calls for "Robust Diplomacy" Between USA & North Korea
October 24, 2006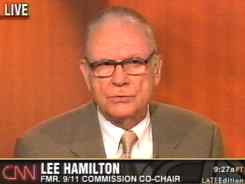 October 24, 2006, Greencastle, Ind. - "America must respond boldly to the urgent and complex challenge of North Korea's nuclear weapons test," writes Lee Hamilton in today's Indianapolis Star. The co-chair of the Iraq Study Group and 1952 graduate of DePauw University asserts, "Now is the time for robust diplomacy."
The Democrat, who served as a United States Congressman from 1965-1999, says that while its clear "We want the North Koreans out of the nuclear weapons business... our options are limited... But force is certainly the option of last resort. A preferable solution must be diplomatic."
Hamilton states, "Secretary of State Condoleezza Rice was correct to reaffirm our security guarantees to regional allies Japan and South Korea." The former chairman of the House Committee on International Relations and vice chair of the 9/11 Commission, makes it clear,
"Kim Jong Il does not care if his people starve. He is interested, above all, in the survival of his own regime. He believes that the U.S. wants to throw him out and is thus hunkering down with his nuclear program. That means sanctions are likely to work only if they are accompanied by the offer of a negotiated settlement that eliminates North Korea's nuclear program without eliminating the regime."
Hamilton's essay continues, "The grand bargain that could resolve the impasse is this: President Bush makes a direct statement that we have no hostile intent toward North Korea, and the U.S. offers full economic and diplomatic engagement, with accompanying trade and investment in the North Korean economy; North Korea agrees to comprehensive and verifiable denuclearization, a reduction in conventional forces, and improvements on human rights. Kim Jong Il would remain in power, a grave nuclear threat would be eliminated, and the lives of the North Korean people would improve."
The key, stresses the author, is negotiation. He observes, "Time is not on our side. Our choice is between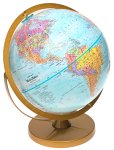 an intolerable status quo and diplomatic action. 'We must never negotiate out of fear,' President Kennedy said, 'but we must never fear to negotiate.' The U.S. is strong enough -- militarily, economically, and morally -- to protect its interests through robust diplomacy backed by the threat of force. To protect America against the threat of nuclear proliferation, we must engage now in negotiations."
Read the complete column at the Star's Web site.
Lee Hamilton returns to his alma mater Thursday to discuss "How Deep is America's Crisis?" with former ABC News national security correspondent John McWethy '69 in the opening session of DePauw Discourse 2006: Issues for America. Read more by clicking here.
Back