"No Easy Solution" in Iraq, Study Group Co-Chair Lee Hamilton '52 Tells Opening Session of DePauw Discourse 2006
October 26, 2006
Official DePauw Discourse 2006 Web Site
October 26, 2006, Greencastle, Ind. -

[Download Audio: "Silver Bullet" - 226kb] "I think there is among many Americans a kind of sense that, well, this Iraq Study Group is going to come up with the 'silver bullet' or the quick solution," Lee Hamilton, the 1952 graduate who co-chairs the panel, told the opening session of DePauw Discourse 2006: Issues for America. Speaking in Meharry Hall of historic East College, Hamilton continued, "The answer to that is, we won't be able to do it. There isn't any; there's no easy solution here. What has to happen here, no matter what you do, is a lot of things have to go right. And I don't know if a lot of things can go right."
Hamilton discussed "How Deep is America's Crisis?" with John McWethy, the former ABC News correspondent and 1960 alumnus of DePauw.

[Download Audio: "A Divisive War" - 177kb] "This war has split the American people very badly," the former congressman asserted. "The level of frustration is very high. There's a kind of desperate urging out there for a bipartisan solution, one that people can agree upon. I don't frankly know if we can come up with that. We'll do the very best that we can, but I don't know whether we can achieve it."
The Iraq Study Group -- a bipartisan, independent panel of ten people (including Vernon Jordan '57), was formed last spring at the urging of several members of Congress. The group will present President Bush an assessment of the situation in Iraq and what Hamilton calls "policy options" sometime in the next few months. The group is waiting to deliver its report until after the elections because it has the potential to be "too explosive politically" and due to the fact that there was so much work to be done. More than 200 interviews have been conducted by the panel, and work is underway on a first draft of a report adds Hamilton, a Democrat, who co-chairs the commission with Republican James Baker.
The director of both the Woodrow Wilson International Center for Scholars in Washington, D.C.
and the Center on Congress at Indiana University, Hamilton says the work of the Iraq Study Group will be "forward-looking," but that the options for how to proceed in Iraq are "very, very difficult." While many experts have suggested more American troops would improve the situation in Iraq,

[Download Audio: "A Political Solution" - 204kb] "every single military commander that we have talked to has said, 'Look, we cannot solve this problem in a military way. Neither they nor we reject the role of the military, but they are fully conscious of the fact that you need a political solution here. And every single one of them emphasizes that as do the diplomats," Hamilton noted.
Just yesterday, President Bush acknowledged, "I know many Americans are not satisfied with the situation in Iraq; I'm
not satisfied, either," and has been shifting from his message that the U.S. will "stay the course" in the war effort.

[Download Audio: "Hamilton on President Bush" - 219kb] "I think the White House and the president are coming to the realization there that things are not going well and that some changes may have to be considered," Hamilton told the crowd that filled the 135-year-old lecture hall. "So far as I can tell, they're open to that. And certainly in our conversations with the president he has indicated that." McWethy interjected, "So, he gets it. He understands that things are not going well." Hamilton responded, "Of course he gets it. So do his top people."
President Bush will not be required to adopt he recommendations that the Iraq Study Group presents. Hamilton
says that the White House has been very cooperative with the panel's work,

[Download Audio: "Wariness" - 129kb] "But I think it's fair to say that they're a little wary of what we might say and produce. But they also know that the country is in a very difficult spot."
Hamilton visited Baghdad as part of the Study Group's work, and says Iraqi Prime Minister Nuri Kamal al-Maliki must put a greater focus on security, national reconciliation and governing, or the delivery of services within Iraq. The prime minister's tenure so far has been marked by

[Download Audio: "Iraq's Government" - 109kb] "good rhetoric, attentiveness to the comments the president and the secretary of state and secretary of defense have made, but not enough action."
A member of Congress for 34 years before retiring in 1999, Hamilton says he's getting an avalanche of feedback as the Iraq Study Group winds up its work.

[Download Audio: "Overflowing Inbox" - 250kb] "I'm at the place now where I literally cannot walk out the door of my office without somebody handing me a recommendation on what to do, and the e-mail traffic is unbelievable. We have Americans across this great, broad land of ours who have solutions to this problem, and many of them exceeding thoughtful, some not so thoughtful. But Americans are really zeroed in on this problem, and they want to try and be helpful."
The former chairman of the House Committee on International Relations as well as the Joint Economic Committee and a longtime respected congressional voice on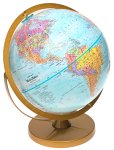 foreign affairs, Lee Hamilton was asked about the situations in North Korea and Iran. The former has built and tested a nuclear weapon, the latter is moving forward with a nuclear program. Hamilton said it's crucial that the United States begin talks with both nations,

[Download Audio: "Two Way Conversations" - 238kb] "But we've got to expand the agenda. You are not going to be able to solve, I don't believe, the problem of nuclear proliferation with Iran just by talking about nuclear proliferation. You've got to let them put something on the agenda, as well -- their concerns. And we have to be prepared to meet with their concerns... You just can't play the ballgame on your court, you've got to see the other guy's problems."
Assessing the state of the nation, Hamilton declared,

[Download Audio: "The Great Question" - 388kb] "I think the great question of American foreign policy today and will be in 2008 is how we use American power in the world. Everybody here would acknowledge that we are the pre-eminent power -- militarilly, economically, technologically, cultural, in almost
any way you can invent -- but at the same time, I think there is a very strong realization that there are limits to our power. And we simply can't make the world bend to our will. And in order to make progress on a lot of the problems that we have in this world, indeed almost any problem I can think of, we've just gotta have some help."
Lee Hamilton also served as vice chairman of the National Commission on Terrorist Attacks Upon the United States (the 9/11 Commission), which issued its report in July 2004. He was co-chair with former Sen. Howard Baker of the Baker-Hamilton Commission to Investigate Certain Security Issues at Los Alamos, and he served on the United States Commission on National Security in the 21st Century (the Hart-Rudman Commission). The former congressman is the author of the books: How Congress Works and Why You Should Care and A Creative Tension: The Foreign Policy Roles of the President and Congress. He and 9/11 Commission chair Thomas Kean recently co-authored Without Precedent: The Inside Story of the 9/11 Commission.

Tonight, Margaret Spellings, the 8th United States Secretary of Education, will address students, alumni, faculty members and guests gathered for DePauw Discourse. The two-day symposium continues tomorrow with sessions featuring a number of guests, including President Bush's chief economic adviser, Allan Hubbard, and New York Times columnist Bob Herbert. Learn more in this story, and visit the DePauw Discourse Web page by clicking here.
Back