Award Demonstrates Media's "Cultural Disconnect" with Most of USA, Asserts Prof. Jeff McCall '76
October 29, 2006
October 29, 2006, Greencastle, Ind. - The Media Institute's decision to present its Freedom of Speech award to Viacom/CBS chief Sumner Redstone further demonstrates "the cultural disconnect between the media industry and most of the country," writes Jeffrey M. McCall. In an Indianapolis Star op-ed, McCall, professor of communication at DePauw, argues that Redstone's "main free speech accomplishment this year was to file court appeals against the Federal Communications Commission, which had the nerve to fine CBS for broadcast indecency violations."
Dr. McCall explains, "One fine was for $500,000 for the 2004 Super Bowl 'wardrobe malfunction.' Another $3 million-plus fine was issued for an episode of the prime time show Without a Trace that featured a teen sex party. Redstone's efforts to defend such indecent content were deemed worthy of an award."
Funded by media outlets, the Media Institute's "clear purpose is to protect the interests of big media," argues McCall, a 1976 graduate of DePauw. As he received the Institute's award, "Redstone complained that the FCC was overly influenced by a handful of indecency complainers, many of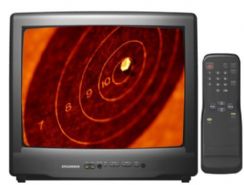 whom had never watched the shows in question. This ignores the fact that the FCC acts only on the content of a questioned show, not on how many complaints are received. Although Redstone doesn't like a small group of activists influencing the FCC, he apparently doesn't mind an even smaller group of network executives sitting in New York deciding what programs the entire nation should see. Further, a guy receiving a Freedom of Speech award should not dismiss the efforts of even a few people who choose to exercise their own free speech to express their views. And what difference does it make whether complainants have seen the shows in question? There are many things people don't approve of but have never seen firsthand."
The professor continues, "How odd it is that Redstone is now incensed by the FCC crackdown. His own corporation meekly bought its way out of a growing batch of indecency complaints in 2004 by paying the government $3.5 million and instituting a corporation-wide compliance program to prevent future indecent broadcasts. It was apparently more convenient at the time to cave than to ride the First
Amendment high horse. Time Warner President and CEO Glenn Britt, who also received an award at the institute's ceremony, said that it is the responsibility of parents to use blocking devices and ratings systems to control what kids see on TV. No mention of corporate media's responsibility or how to help kids whose parents don't oversee their viewing."
In conclusion, McCall notes, "After President Bush signed the bill last summer raising broadcast indecency fines, FOX Network President Peter Liguori whined that network business plans were not designed to handle such fines. That reveals the underlying reason media corporations are battling the FCC."
Read the complete column at College News.org.
Jeff McCall was quoted in an October 15 Dallas Morning News story on the Google-YouTube transaction. Learn more in this previous story.
Back