E.O. Wilson -- at DePauw Next Week -- Wins World-Changing Prize, Along with Bill Clinton and TIME Photographer
November 1, 2006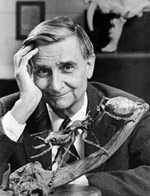 November 1, 2006, Greencastle, Ind. - "Former President Bill Clinton, Harvard biologist E.O. Wilson and TIME magazine photojournalist James Nachtwey are the "recipients of an award that grants them one wish to change the world," reports the Associated Press. Wilson, whose latest book is The Creation: A Meeting of Science and Religion, will speak at DePauw University next Wednesday, November 8.
Dr. Wilson and the two others are winners of the TED Prize, which "provides $100,000 and access to some of the top thinkers in technology, e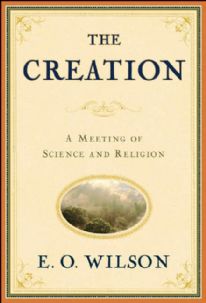 ntertainment and the arts to aid projects with global ambitions," notes the story, which is published in a number of newspapers, including the Los Angeles Daily News. "The organization, led by former publishing entrepreneur Chris Anderson, has a panel of judges who select the winners based on nominations from members of the nonpartisan group."
The AP states, "Wilson is an evolutionary biologist at Harvard who has written extensively on humans' impact on the natural world and the importance of biodiversity... Anderson called Wilson 'biology's most inspiring voice.'"
Read the complete article by clicking here.
Learn more about E.O. Wilson's DePauw appearance and access audio of an interview with him in this previous story.
Back