Indianapolis Monthly Advises Readers of Upcoming 'Monday with Mitch' Albom at DePauw
November 3, 2006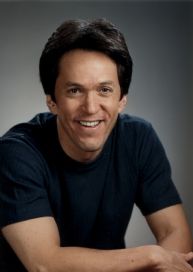 November 3, 2006, Greencastle, Ind. - "On-the-go sports journalist Mitch Albom slowed down in the international besteller Tuesdays with Morrie and then explored the afterlife in the novel The Five People You Meet in Heaven," notes the November issue of Indianapolis Monthly. The magazine previews Albom's November 13 Timothy and Sharon Ubben Lecture at DePauw in its "Great Things to Do This Month" feature and includes the color photo you see at the top of this article.
"On Nov. 13, Albom will turn his honest eye inward while discussing his latest work, For One More Day, poignantly dealing with painful familial issues of divorce, loss and regret," adds the publication in an item headlined "Monday with Mitch." The new book remains #1 on the New York Times's bestseller list.
Mitch Albom's 7:30 p.m. Ubben Lecture, "For One More Day: Appreciating the People and Moments We Have Right Now," is free and open to the public. After the speech, Albom will sign copies of the new book that are purchased at Kresge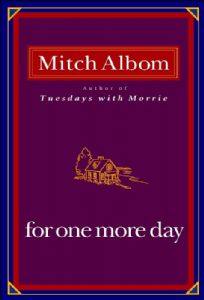 Auditorium or from the DePauw Bookstore (receipt required).
For more information on Albom's DePauw appearance, click here.
The Ubben Lecture Series also welcomes biologist and Pulitzer Prize-winner E.O. Wilson to campus this coming Wednesday, November 8. Learn more here.
The Ubben Series' recent visitors have included Mikhail Gorbachev, Wal-Mart Effect author Charles Fishman, and feminist Naomi Wolf. Among past Ubben Lecturers have been: Shimon Peres, Benazir Bhutto, General Colin Powell, Mike Krzyzewski, Jesse Jackson, Allan Bloom, Spike Lee, Mary Frances Berry, Paul Bremer, Mike Krzyzewski, Doris Kearns Goodwin, Jesse Jackson, General Wesley Clark, Hotel Rwanda's Paul Rusesabagina, Peyton Manning, Ross Perot, and Harry Belafonte. To view a complete list of Ubben Lecturers, which includes links to video clips and news stories, click here.
Back