Venture Capitalist Thomas Churchwell '64 Featured in Video Seminar
November 9, 2006

November 9, 2006, Greencastle, Ind. - Thomas L. Churchwell, managing partner of ARCH Development Partners, LLC, and 1964 graduate of DePauw University, is featured in a new Video Leadership Seminar(TM). In the sixty-minute program, produced by Research and Markets, Churchwell "provide(s) management team members and entrepreneurs with critical information about the first meeting with potential venture capital investors," notes an article at Yahoo! Finance.
Churchwell shares "his best practices on what every management team member needs to be prepared to answer in a first meeting and specific strategies to make a favorable impression on the venture capitalists," the text continues. "The Video Leadership Seminar provides essential information for all members of the management team about what happens in a first meeting, questions you should be prepared to answer and exactly what venture capitalists are looking for to decide if they would be interested in investing. This video is guaranteed to prepare you appropriately for the meeting and provide you with specific 'insider' guidance that will improve your chances of eventually receiving funding."
Read more by clicking here.
ARCH Development Partners is an early-stage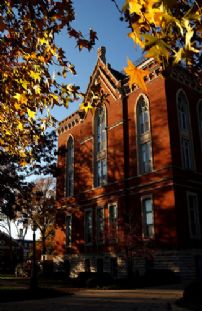 Midwestern venture fund. Churchwell has previously served as president and CEO of ARCH Development Corporation, a subsidiary of the University of Chicago, which commercialized technology from the University and Argonne National Laboratory. Prior to that, he was president and CEO of Calgene Fresh, Inc., a 1992 start-up company that produced and marketed the world's first biotech food product. Churchwell also held senior management positions at the NutraSweet Company, and legal positions at G.D. Searle & Co., American Hospital Supply Corporation, and The Coca-Cola Export Corporation.
An English literature major at DePauw, Churchwell serves as a director of a number of startup companies and charities in the Chicago area. He received his B.A. degree from DePauw University and J.D. degree from Northwestern University School of Law. He also is a graduate of the Advanced Management Program at Harvard Business School.
Back