DePauw Among Nation's Top 10 Smaller Colleges for Study Abroad Opportunities
November 13, 2006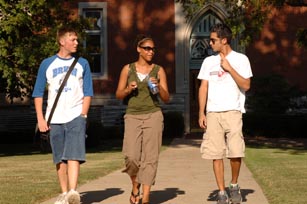 November 13, 2006, Greencastle, Ind. - DePauw University is again among the nation's top colleges and universities for the percentage of students who study abroad, according to Open Doors 2006. The report lists DePauw as one of America's top ten small colleges for international opportunities. The institutions are listed alphabetically and not ranked in numerical order, but each of the top ten schools sends more than 40% of its students abroad.
Open Doors is published by the Institute of International Education with funding from the U.S. Department of State's Bureau of Educational and Cultural Affairs. The annual report on international education finds that 205,983 students American studentsstudied abroad -- an increase of 8% over the prior year's survey. U.S. study abroad has been rising steadily in recent years, with an increase of 144% in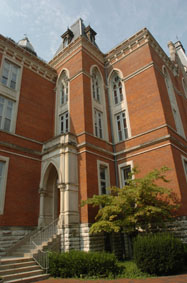 the last decade, up from only 84,403 in 1994-95.
"International study should be a part of every student's education," says Allan E. Goodman, president and CEO of the Institute of International Education. He notes that U.S. students are increasingly studying in countries such as China and India that will provide useful language and cultural skills for their future careers. "American colleges are providing more opportunities for students to have an international experience and are beginning to address some of the barriers to participation in study abroad, in order to prepare their students to be global citizens," he adds.
Open Doors 2006 lists the 20 most popular destinations for study abroad as: United Kingdom, Italy, Spain, France, Australia, Mexico, Germany, China, Ireland, Costa Rica, Japan, Austria, New Zealand, Czech Republic, Greece, Chile, South Africa, Argentina, Brazil, and India. Of these, only five are primarily English-speaking, and most are located outside Western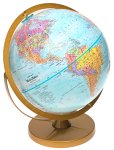 Europe.
While 45% of all U.S. students abroad study in perennially popular destinations in Western Europe, there were major increases in the number of students going to other host countries, including a 35% increase (to 6,389, up from 4,737 the previous year) in students going to China, now the 8th-leading host destination for American students and the only Asian country in the top 10.
The Fulbright U.S. Student Program is among the wide range of activities sponsored by the U.S. Department of State to help U.S. students to gain access to international experience. Four recent alumni of
DePauw -- including three 2006 graduates -- are spending this year as Fulbright Scholars, and the Chronicle of Higher Education recently ranked DePauw as one of the top producers of Fulbright recipients. Read more in this previous story.
Learn more about Open Doors 2006 by clicking here. Access information about DePauw's off-campus study programs here.
While DePauw continues to be a national leader in providing students with opportunities to study abroad, one of the initiatives in the University's strategic plan calls for an increased focus on bringing more foreign students to Greencastle for their studies. This fall, DePauw's incoming class had more international students than any in at least nine years --34 -- and with 20 returning international students, the total is 54. The United States Secretary of Education, Margaret Spellings, praised the University's internationalization efforts in a speech at last month's DePauw Discourse.
Back