Analysis of "Edgier" Cable TV Programs Includes Comments from Prof. Jeff McCall '76
November 19, 2006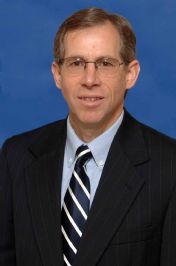 November 19, 2006, Greencastle, Ind. - "I don't think there's any question that the cable networks are trying to become edgier, and I think they're operating under an assumption -- which by the way, I don't agree with necessarily -- that the audiences want edgier fare," Jeff McCall, professor of communication at DePauw University, tells Multichannel News.
The article in which Dr. McCall appears is headlined "No Turning Back." Linda Moss writes, "Cable programmers -- now vying for viewer attention against cutting-edge, Internet-delivered video content, as well as their traditional rivals -- are under more pressure than ever to break through and grab consumers' attention." The story offers a number of examples of programs that have presented controversial and sometimes degrading storylines this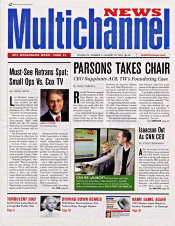 season.
"Media-watchdog groups -- such as the Parents Television Council, the American Family Association and Industry Ears -- have been fighting against racy programming, like FX's white-hot hit Nip/Tuck, for years now," Moss reports. "But this year, the war over televised indecency took a different turn. A new group of constituents -- TV critics, advertisers and TV fans alike -- chimed in to publicly complain about how far cable content has gone. Some claimed that a handful of basic-cable networks shattered old boundaries about what can be depicted on the small screen. Whether or not new TV standards have been established, long-time critics aren't happy about where the bar has now been set. And they want some changes."
Read the complete article at the
publication's Web site.
Distributed by the publisher of Variety magazine, Multichannel News bills itself as "the cable industry's book-of-record, and reports on all breaking news relevant to the cable, broadband and telecommunications industries."
Jeffrey M. McCall, a 1976 graduate of DePauw University, is a frequently quoted expert on media matters and has been cited recently in the Dallas Morning News, New York's Newsday, the Christian Science Monitor, and Inside Higher Ed and has appeared six times on FOX News' O'Reilly Factor.
Read about his most recent op-ed, on an award presented to Viacom's Sumner Redstone, in this previous article.
Back