Prof. Tom Chiarella's Efforts at Esquire Noted in Newspaper Story
November 20, 2006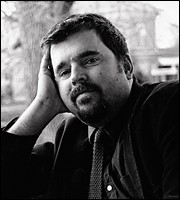 November 20, 2006, Greencastle, Ind. - "Tom Chiarella, a contributing editor to Esquire for 10 years (has) been charged by editor-in-chief David Granger with finding the right mix of fiction in the magazine," notes an article in Alabama's Tuscaloosa News. Chiarella is a professor of English at DePauw University and, as the story notes, a 1987 graduate of the University of Alabama's M.F.A. program in creative writing."
Mark Hughes Cobb writes, "Years of wading through the slush pile -- reams of unsolicited manuscripts -- showed that most would-be Esquire writers didn't know the magazine and its style. 'These people aren't even reading the magazine,' Chiarella said. 'They're getting a Writer's Market and seeing that we pay a little.' So Esquire decided to take a more upfront approach, giving assignments in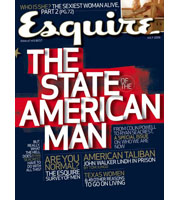 fiction. 'We want to flip around that paradigm from the '50s and '60s, where people like Truman Capote borrowed from the trappings of fiction to write nonfiction. Now, we want to borrow from nonfiction for fiction. We want to write from the world we live in.'"
The piece also reports, "Chiarella has more fiction projects coming, including a clever project in which hundreds of writers were sent napkins, asked to compose a story on one, as in a late-night bar session when the ideas overflow like hastily poured beer. Esquire will publish photos of 10 of them in its February issue. And he's planning a summer fiction issue, not all fiction, but with three or four new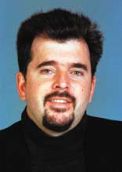 stories."
Chiarella -- author of the books Foley's Luck, Writing Dialogue and Thursday's Game: Notes from a Golfer with Far to Go -- tells the newspaper, "When I'm looking for new writers, new stories, I don't look to magazines. I turn to the pages of literary journals and books."
Read the complete text by clicking here (a subscription to the newspaper may be required).
In the July 2006 issue of Esquire, Chiarella examined "The Problem with Boys." Learn more in this previous story.
Back