Prof. Ken Bode Writes of Leaked Document and Iraqi Leader's "Final Opportunity to Fail"
December 1, 2006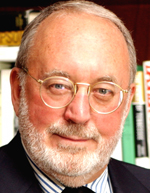 December 1, 2006, Greencastle, Ind. - "It was proven again this week that, all claims to the contrary notwithstanding, the White House is a vessel that leaks from the top," begins an op-ed by Ken Bode in today's Indianapolis Star. DePauw University's Eugene S. Pulliam Distinguished Visiting Professor of Journalism continues, "While the president was on his way to Jordan for a summit meeting with Iraqi Prime Minister Nouri Kamal al-Maliki, a New York Times reporter was shown a National Security Council document marked 'secret.' The resulting Times story, headlined 'Bush Adviser's Memo Cites Doubts About Iraqi Leader,' ricocheted around the world and reshaped the summit. When the history of America's withdrawal from Iraq is written, this episode will merit a chapter all its own."
The confidential document, drafted by White House National Security Adviser Steven Hadley, is "based on a meeting in Baghdad with Maliki in late October. Essentially, the memo depicts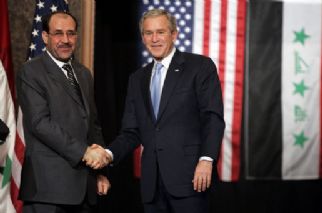 Maliki either as incompetent or the captive of Shiite extremists," writes Bode. "The memo's topic sentence, quoted round the world was this: 'The reality on the streets of Baghdad suggests Maliki is either ignorant of what is going on, misrepresenting his intentions, or that his capabilities are not yet sufficient to turn his good intentions into actions.'"
According to the professor, former senior political analyst for CNN, "Maliki had every reason to believe that the Hadley memo constituted the American playbook for the Amman summit. Why leak the memo to the Times? Perhaps to shield Bush from having to say it himself. Maliki acted accordingly. He stiffed Bush and the king of Jordan for the opening dinner. Wouldn't you? The next morning, however, Maliki apparently got what he wanted: more control over the Iraqi security forces and the 40,000-man Iraqi army, which
remains under U.S. command. He also got a Bush promise not to begin withdrawing U.S. troops, which comes as bad news at home."
Bode asserts, "For Maliki, this may be just one final opportunity to fail. There is no evidence that the Shiites are interested in a governmental reorganization that would give Sunnis a greater share of power. We may insist that Maliki act to restrain the militias and clean out the brutal insurgents who infiltrate the army and police, but who believes he has the means to do it? And, it's fair to ask if he will even make the attempt."

In conclusion, Dr. Bode offers, "The Iraqi coalition government is a collection of enemies, and Hadley's question remains on the table. Does Maliki have the ability to establish a genuine unity government or even the will to try?"
Read the complete essay at College News.org. Ken Bode's last Star column, on Lee Hamilton '52 and the Iraq Study Group, can be accessed here.
Source: Indianapolis Star
Back