TIME: DePauw One of 'Nine Nifty Colleges'
April 28, 1986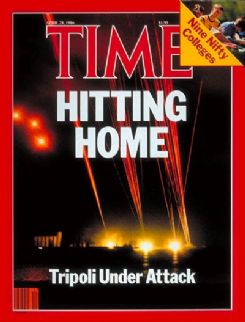 April 28, 1986, Greencastle, Ind. - DePauw University is listed as a "hot college on the climb" in the new issue of TIME magazine, which lists "Nine Nifty Colleges." The publication calls DePauw a "fast-rising and ambitious" institution that is "now challenging the nation's elite schools."
Eugene L. Delves, a 1950 graduate and chairman of DePauw's Board of Trustees, tells the magazine that a decade ago, "DePauw was slipping." TIME states, "Not anymore. DePauw is described in the latest edition of a leading college guide as 'now clearly on its way back up.' A prime source of the uplift has been money, in record amounts. A fund drive that started three years ago has topped $106 million, most of it from DePauw's uncommonly loyal alumni. School officials have targeted the interest from $43 million for financial aid," the magazine reports.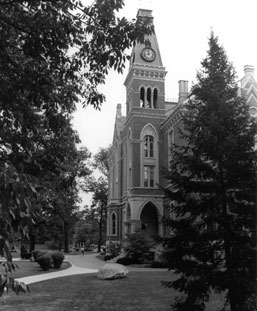 The article notes that DePauw's trustees are considering adding as many as 12 full-time faculty members to the current group of 146. "Other DePauw dollars are going into undergraduate centers that combine learning with professional training. Best known is the Center for Management and Entrepreneurship, which attracted student John Curran, among others, to DePauw. Curran, 22, has completed a six-month internship at Eli Lilly & Co. in Indianapolis. At the same time, he says, 'I've been able to take my history and philosophy, my Greek and Roman mythology. It's an ideal bridge between a liberal arts degree and a practical education.'"
Access the article by clicking here.
Source: TIME
Back