Lifelong Volunteer Sue Anne (Stames) Gilroy '70 Featured in Indianapolis Star
December 4, 2006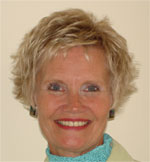 December 4, 2006, Greencastle, Ind. - "I have always been a volunteer," Sue Anne (Stames) Gilroy, executive director and vice president of development of the St. Vincent Foundation and 1970 graduate of DePauw University, tells the
Indianapolis Star
. A profile in today's newspaper states, "When Sue Anne Gilroy's term as Indiana secretary of state ended in 2002, she wanted to get back into fundraising for nonprofit organizations, a career she began more than 30 years ago."
The "Corner Office" feature, which mentions Gilroy's DePauw degree, notes that "last year, Gilroy and her 11 employees helped raise $11 million for the foundation... [It] was started in 1968 to support the hospital's charity care, medical research and education efforts."
Gilroy says, "Health care is changing, competitive and dynamic. It's exciting and challenging because this is a very big organization. The challenge is to keep upbeat and optimistic

about the goal and continue to coach and inspire those with whom I work. Another challenge is managing my schedule and at the end of the day being sure I have accomplished my goals as opposed to allowing e-mails, phone calls and paperwork to get me off track."
Access the complete text at the Star's Web site. Read more about Sue Anne Gilroy in this previous story.
Back