TV Station Profiles Phantom of the Opera's David Cryer '58
February 15, 1996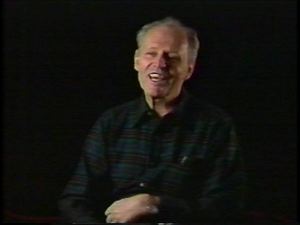 February 15, 1996, Greencastle, Ind. - "One of the main cast members" of the national touring company of Phantom of the Opera, which is now playing in Indianapolis, "is David Cryer, a DePauw University alumnus," began a two-part report on Terre Haute's WTHI-TV.

[Download Video: "David Cryer '58 on WTHI" - 1918kb] "At DePauw, we did all kinds of theatre -- we did original shows and we did operas, and I was in a group called The Collegians," the 1958 graduate tells the television station.

[Download Video: "Baughman Remembers His Student" - 1922kb]"He was such a BMOC -- I don't know, the term may be old-fashioned -- big man on campus," says John Baughman, professor of history at DePauw, who appears in the report to talk about his former student. "David had a lot of experience but what was unique about this, I think, was that he was what we call a liberal arts major. He wasn't a music major, and yet he excelled in the music program."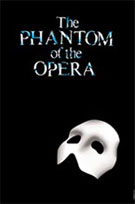 Cryer portrays Monsieur Firmin, the opera manager, in the popular show. He describes how his career in theatre started and tells the reporter,

[Download Video: "More on Cryer" - 2501kb] "I love what I do. My only problem is, I wish I were home. I'm missing out on the Little League and the homework," the actor says of his life on the road." Cryer calls Phantom "a phenomenon" and says he hopes to keep performing in the show for years to come.
The station will continue the report tomorrow with a look at Cryer's other roles, including the movie in which he shared the screen with Clint Eastwood. Access clips from part two by clicking here.
Source: WTHI (CBS)/Terre Haute, Ind.
Back