David Cryer '58 Speaks of Career and Love of DePauw in TV News Feature
February 16, 1996
February 16, 1996, Greencastle, Ind. -

[Download Video: "David Cryer '58 and Eastwood" - 1832kb] "I know when I have seen wonderful shows such as West Side Story I have felt terribly moved, and that is what theatre is about, and that's good for people," 1958 DePauw University graduate David Cryer tells Terre Haute's WTHI-TV. The television station aired the second part of a lengthy profile of the star of the national touring company of Phantom of the Opera, which is now appearing in Indianapolis, during this evening's newscast.
The piece includes footage of Cryer appearing on the daytime drama, As The World Turns, as well as his roles in Clint Eastwood's Escape from Alcatraz and Richard Gere's American Gigolo. "I really enjoyed being on soap operas," Cryer tells the station. "They're really hard work because you memorize all those lines every day. But you get the weekend off."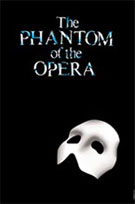 As he tours America with Phantom, as he has for three years, Cryer says his only regret is he is able to spend little time with his family at their New Jersey home.

[Download Video: "Teaching at DePauw?" - 1222kb] "I have done some directing," Cryer says, "and would like to do more in the future. I wouldn't mind, for example, teaching at DePauw. But that's after the Phantom," he adds.
The report also notes that Cryer's children include son Jon, a noted actor in his own right.
Access part one of the WTHI feature in this previous story.
Back