Prof. Jay White to Perform with Sting in Los Angeles January 11
December 20, 2006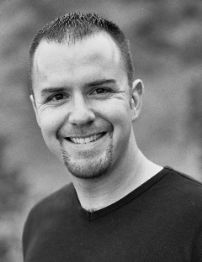 December 20, 2006, Greencastle, Ind. - Jay White, assistant professor in the DePauw University School of Music, will accompany Sting on January 11, 2007, as a member of the Concord Ensemble. The one-night-only show will take place at the Walt Disney Concert Hall in Los Angeles, and feature music from Sting's latest release, Songs from the Labyrinth, a personal tribute to acclaimed 17th century Elizabethian songwriter John Dowland. Esteemed lutenist Edin Karamazov will also be performing.
A countertenor who is a sought-after interpreter of early music, Professor White has performed previously with the Concord Ensemble, an a cappella group of male voices that explores musical literature from the Medieval to the present day. The group has received numerous accolades, including the grand prize in the First Early Music America/Dorian Recording Competition, and the Competition in Performance of Hispano American Music. The Ensemble's debut recording, The Victory of Santiago: Voices of Renaissance Spain earned the group a five-star review in Goldberg magazine.
A Grammy Award-winning artist, White has been hailed in mediaaccounts as "most impressive," "displaying beauty and flexibility," and "a voice with a full measure of passion." White sang eight seasons with the internationally acclaimed ensemble Chanticleer,
traveling to over 40 states and 15 foreign countries. He has also appeared with such ensembles as the Washington Bach Consort, the Folger Consort and Santa Fe Pro Musica as well as with members of the Smithsonian Players, Tafelmusik, and the Seattle and Philharmonia Baroque Orchestras.
Sting led the enormously popular British rock trio The Police in the 1970s and 80s, then launched a similarly successful solo career that has found him exploring and expanding the boundaries of pop music. His works have incorporated heavy elements of jazz, classical, and worldbeat music, and are married with literate lyrics. He has won 11 Grammy Awards over his career.
His latest release, which hit #1 on the classical music chart and #25 on the bestselling albums list, pays homage to the lute songs of John Dowland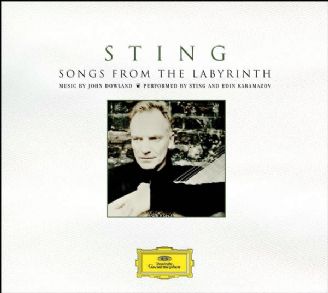 (1563-1626). Of the work, All Music Guide's John Mannheim writes, "Sting passes a key test for vocal music of any kind: he understands and means what he is singing... In making Dowland's songs his own, Sting has accomplished something that really has never been done before, and perhaps he'll show some of his own fans that Renaissance music is more than an accompaniment for silly jousting competitions — it is a labyrinth that leads us toward the roots of our own culture."
Tickets ($45 - $120) can be purchased through LAPhil.com or via credit card by phone at (323) 850-2000.
Learn more about Professor White in this previous story.
Back