How Will GOP Candidates' Pasts Play with Conservatives?, Prof. Ken Bode Wonders
January 7, 2007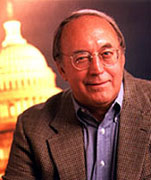 January 7, 2007, Greencastle, Ind. - "The emerging cast in the Republican presidential field is going to give America another opportunity to calibrate the importance of issues involving sex in the lives of public officials and public policy," writes Ken Bode in the Indianapolis Star. The Eugene S. Pulliam Distinguished Visiting Professor of Journalism at DePauw, Bode notes, "In the past, this has been mostly a problem for Democratic candidates, but the current GOP hopefuls offer the suggestion that they, too, lived through the 1960s when traditional sexual restraints came loose."
The professor -- a veteran political analyst who reported for NBC, CNN and PBS-- provides a refresher on the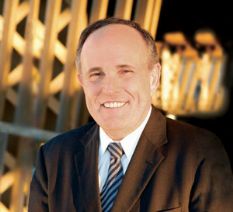 scandals that dogged Democrats John F. Kennedy, Bill Clinton and Gary Hart before discussing questions that may confront the GOP's Rudy Giuliani, John McCain and Newt Gingrich.
Of Giuliani, Dr. Bode states, "He favors abortion rights, immigrant rights, gun control and civil unions (not gay marriage). If that's not enough of a ball and chain, add the fact that one marriage ended in annulment and another in acrimonious divorce, during which his wife got a court order preventing him from bringing his mistress home to Gracie Mansion. Imagine how all this will play in the first real conservative test, the South Carolina primary, along with photos of Guiliani posing in drag ata city hall party."
In Bode's view, McCain has been "cozying to the evangelical base... with his appearance at Jerry Falwell's university and newfound interest in
intelligent design. The Arizona senator has a reputation for candor, which includes a well-known admission that adultery caused the end of his first marriage. Confession may be good for the soul and it is possible that forgiveness may be forthcoming. We shall see. However, McCain's abortion stance also is suspect. He regularly says he is pro-life, but when once asked what he would do if his daughter had an unwanted pregnancy, he answered it would be up to her. That sounds suspiciously like a woman's right to choose."
Bode describes Gingrich as "the feistiest intellect in the emerging Republican field, with the most troublesome record. Gingrich says he is considering the race and will run if one of the current frontrunners hasn't locked-up the nomination by Labor Day. Newt will add merriment. He has two failed marriages, a speakership that foundered on his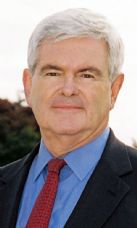 prosecution of the Clinton impeachment (for extracurricular sex), while Newt himself was conducting a notorious affair with a congressional staffer 20 years his junior. After he resigned from Congress he told his second wife he was resigning from the marriage as well."
The professor points out, "Remember, first, that the socially conservative, evangelical base that dominates the GOP has a more strict set of standards than the general electorate. With these folks it is not just sex, it is the issues package that goes with it." In conclusion, Bode declares, "Let the games begin."

Access the complete column at College News.org.
Ken Bode's previous op-ed examined U.S. Senator Evan Bayh's vice presidential possibilities. Learn more here.
Source: Indianapolis Star
Back