Prof. Ken Bode Shares Soldier's E-Mail from Iraq
January 12, 2007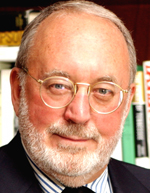 January 12, 2007, Greencastle, Ind. - "My wish for the new year is that George W. Bush or Dick Cheney or anyone else in this administration could get regular e-mails like this from a daughter or son in Iraq," writes Ken Bode. "Then I might believe Bush when he says he feels every casualty personally." In today's Indianapolis Star, Bode -- Eugene S. Pulliam Distinguished Visiting Professor of Journalism at DePauw University, shares "an e-mail from Lisa, a soldier now engaged in that mission. I do so with permission of her father."
Lisa writes of an episode in Dora, which is, "with the exception of Ramadi, the most dangerous area of Baghdad, and the worst area for sectarian violence," in her words. "The great equalizer is their hatred for us. If given a choice between blowing up a truck full of Sunnis or a truck full of U.S. soldiers, a Shia might think twice about killing the Sunnis. I mean, they can always kill them later when we aren't around, right?

The point is that working in a Sunni neighborhood after we just killed off Saddam Hussein is not a place you want to be."
The soldier provides vivid descriptions of the resistance she and fellow troops encounter. She recounts, "Our truck was the second in the patrol, and the moment we turned onto the street, an IED exploded, one of the biggest I've seen in my time here. Fully loaded with personnel and equipment, our trucks weigh from 17,000 to 18,000 pounds, and this lifted the truck in front of us about 5 feet and ripped off the turret shield and the mounted weapon. Everyone stopped for a millisecond, figuring the guys inside were dead. Then everyone moved, going in to get the guys, responding to incoming gunfire. It took 15 to 20 minutes and we were taking fire the whole time."
The gunfight continued for three hours. Lisa notes, "We had five wounded in action that day. The thing that bothered me most was that I didn't flinch when the IED went off. During the firefight, I was about as stressed out as I would be reading a book or cooking dinner. Stress like this hits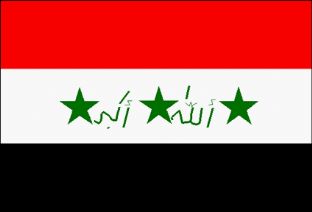 you later. Weird things set it off. When people speak Arabic, my hands shake. When we returned it was to the news that one of our guys had been killed and two wounded while we were out. Now our first act as a unit for the new year will be attending a memorial service. Battlefield memorial services are the most depressing thing in existence."
Access the complete text at College News.org.
Last week, Ken Bode's op-ed looked at the past lives of Republican presidential hopefuls and how they might be perceived by conservative voters. Read more in this previous story.
Source: Indianapolis Star
Back